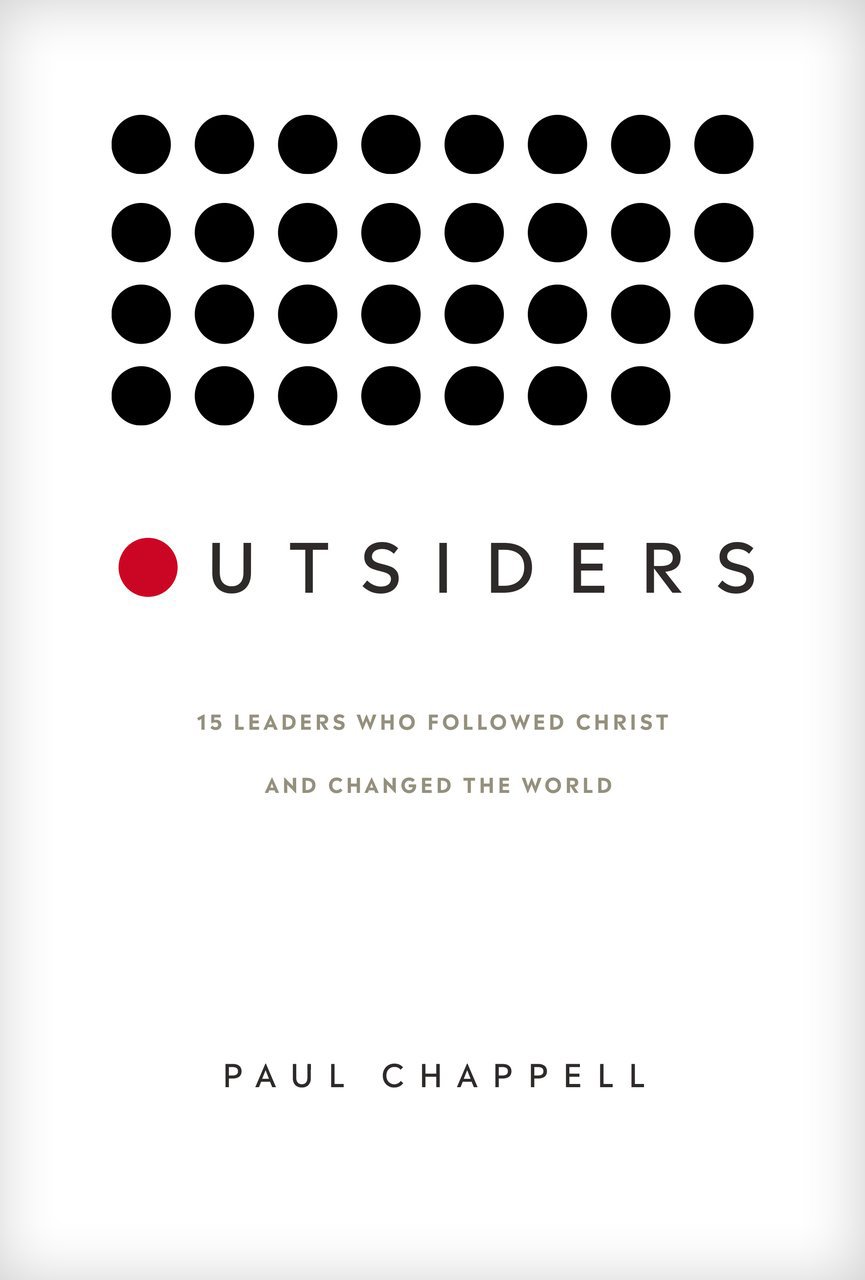 Outsiders
Fifteen Leaders Who Followed Christ and Changed The World

by Paul Chappell
To the world, they were distasteful—"the filth of the world, and…the offscouring of all things" (1 Corinthians 4:13). They were fanatics, heretics, narrow-minded fools…outsiders, worthy only of rejection and ridicule.
But they didn't live to please the world; they lived to please Christ. With courage, conviction, and great commitment to the Lord, they were willing to stand up and stand out for Christ.
Too often, however, their stories have been unknown or forgotten. Unfamiliar with the sacrifices they made for Christ and the ways God blessed their faith, we miss a great source of encouragement to our own faith.
In these pages, meet fifteen leaders from history who followed Christ and changed the world. Their testimonies will stir your faith, strengthen your commitment, and renew your dedication to Christ.
"Wherefore Jesus also, that he might sanctify the people with his own blood, suffered without the gate. Let us go forth therefore unto him without the camp, bearing his reproach."—Hebrews 13:12–14
(252 pages, softcover)
ISBN: 978-1-59894-401-3