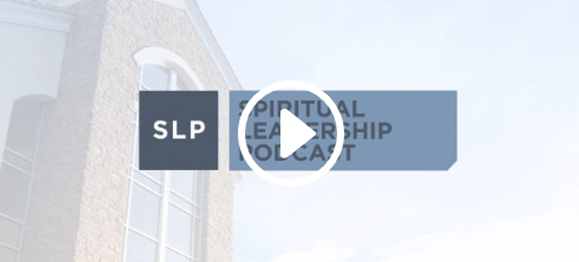 Ten months from now, everyone will be an expert on leading a church through a worldwide pandemic. But right now none of us have the luxury of hindsight.
Every church encounters a variety of defining moments. These are times that impact every member of a church, and the way they are handled will be significant to the life of that church for years to come.
Nehemiah is an example of a leader who faced this type of moment and provided a level of vision and leadership that defined his nation for years to come. For this reason, I have often gone to the book of Nehemiah for guidance during ministry-defining moments—including this coronavirus crisis—because it's relevant to nearly every kind of leadership issue. Nehemiah dealt with a crisis, critics, process management, budget, permits…it's an amazingly multi-faceted book.
In this episode of the Spiritual Leadership Podcast, I am joined by my son Larry as we discuss principles from Nehemiah's life that extend beyond the current moment in our world and are applicable no matter the size of church, region of the country, or time in history.
Whether you are pivoting to a new leadership role, starting or restarting a ministry, or returning to church services after a global pandemic, there are lessons you can apply from the life of Nehemiah.

(If you cannot view this video in your email or RSS reader, click here.
If this episode is a blessing to you, please share it with a friend. You can subscribe to the Spiritual Leadership Podcast via iTunes, Stitcher, or YouTube.