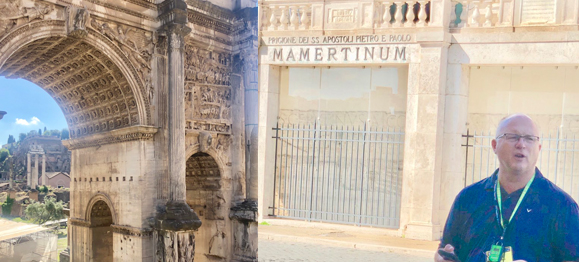 It was in from the Mamertine prison that Paul, as he faced martyrdom for Christ, penned these words:
For I am now ready to be offered, and the time of my departure is at hand. I have fought a good fight, I have finished my course, I have kept the faith: Henceforth there is laid up for me a crown of righteousness, which the Lord, the righteous judge, shall give me at that day: and not to me only, but unto all them also that love his appearing.—2 Timothy 4:6–8
When I think about Paul spending his last days in this prison, I'm humbled and thankful. And I'm reminded of the importance of living faithfully and finishing well for the Lord.

(If you cannot view this video in your email or RSS reader, click here.)
This post is part of a series from our journeys of Paul tour. The earlier posts are listed below: