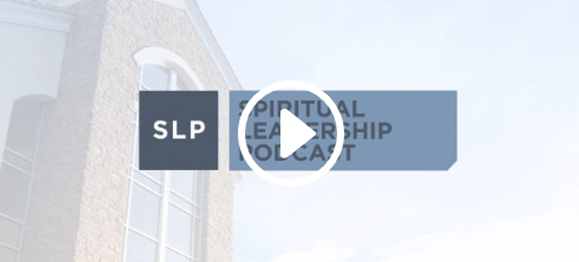 We tried something new at Spiritual Leadership Conference this year—seven dedicated Q&A sessions.
The pre-submitted questions were awesome, and the sessions went well—except for the two planned for after my morning sessions. In true Baptist preacher fashion, I went over the allotted time on my teaching, and we didn't have much time to cover all the questions submitted.
I did, however, promise the delegates that I would try to answer some of those questions on this blog.
With that in mind, I have answered five questions submitted for those sessions on the newest episode of the Spiritual Leadership Podcast.

If you cannot view this video in your email or RSS reader, click here.)
The five questions cover the following topics:
The relationship between Millennial pastors and older pastors
The balance between involving new Christians in ministry and helping them develop convictions and standards
Leadership delegation
The fear of man
When and how it is appropriate to use numerical statistics to measure ministry growth
If you would like to send a question or topic that you would like addressed in future episodes, you can send an email to qa@lancasterbaptist.org.
You can subscribe to the Spiritual Leadership Podcast via iTunes, Stitcher, or YouTube.