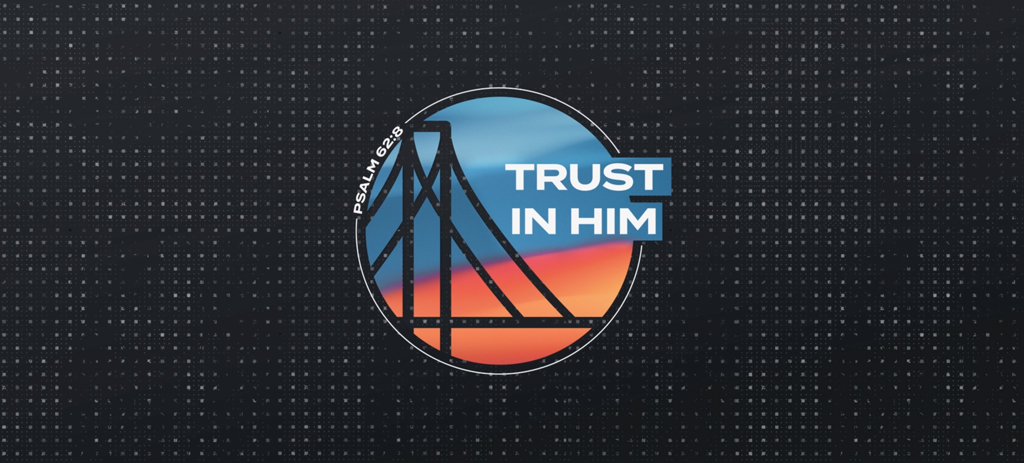 For many years, it has been my habit in the spring or early summer to prayerfully select a theme for our church in the coming new year. Choosing the theme early allows me and our staff time to develop preaching messages, ongoing emphasis, and church events around that theme.
Little did I realize, however, that the 2023 theme would be chosen in a most unplanned—and undesired—circumstance. 
Terrie and I had just completed a ministry trip to the Middle East in which God's blessing had exceeded our expectations. The night before our final flight home we were required to take a PCR Covid test before re-entry to the United States. We had already taken several required tests throughout the trip. We took what we expected to be our last test, retired to our room, and finished packing for our homeward flight. 
A few hours later, we received a paper under our hotel door with results from our test. Both of us were positive and were immediately mandated to isolation in our room for ten days of quarantine. 
It was the most disappointing news we could have gotten. Not to be dissuaded, however, I moved quickly into "fix it" mode. For the next two days, I researched guidelines, made phone calls, sent emails, and reached out to anyone and everyone I could think of who might be able to help us out of our confinement and back home where I just knew we needed to be. 
I prayed, too. That's what pastors do. But I leaned pretty heavily on my frantic efforts as well. Learning to trust is hard for planners. 
Eventually, I turned my attention to reading through Psalms. As I read chapter after chapter, my soul began to calm. As my focus returned to the Lord, my efforts were redirected. Instead of incessantly calling the front desk to ask about the finer points of quarantine guidelines and retesting, I found myself with a burden to talk to our Muslim hosts about Jesus. (As a result of these conversations, at least one man trusted Christ in the weeks following. He even sent me a picture of himself at church a few weeks later.) 
For as often as I have gone to the book of Psalms in times of fear or stress, I'm always amazed when I read a psalm which I've read many times but it's truths meet my need as if I had never read it before. That was the case when I came to Psalm 62.
This chapter reflects David's confident trust in the Lord in spite of opposition. In silence he waited for God—his strength and security—to deliver him from his deceitful enemies. The psalm contrasts the security of trusting God with the insecurity of relying on human devices.
As I sat in that dark hotel room with the Muslim qibla arrow pointing toward Mecca on the ceiling above me, I read about God being the rock of my salvation. I read from a king who trusted God as his salvation even when beset by ruthlessly-competitive enemies. And then I came to verse 8:
Trust in him at all times; ye people, pour out your heart before him: God is a refuge for us. Selah. (Psalm 62:8)
It was as if every word of that verse seeped into my frustrated, restless soul. 
I read it again. And again. 
I pulled out a pad of paper and began writing. (Some of what I wrote that morning is in chapter six of The Resilient Life.)
Before long, I knew that God had given me the theme verse and truth for Lancaster Baptist Church in 2023: "Trust in Him." 
Truth be told, most Christians assume they trust God because they believe they should. If you had asked me early in our foreign quarantine if I was trusting God, I would have said, "Yes, of course." And then I would have turned my attention to the next phone call I could make to get out. 
The reality is that times of challenge or crisis often reveal undeveloped trust in our lives. It is at these moments that God desires to strengthen our faith. But it all begins with a choice to trust in God instead of trusting in self. 
As I introduced our 2023 "Trust in Him" theme to our church family last Sunday morning, I preached a message from Psalm 62:8 that included the three characteristics of true trust in God the Lord showed me that memorable day in a Middle Eastern hotel room. 
A Constant Trust
Trust in him at all times…
We all trust in the Lord some times. But Psalm 62:8 urges us to trust in Him at all times. 
God wants us to trust Him when the way is clear and when the night is dark. He is always worthy of our confidence. 
God wants us to trust Him when the way is clear and when the night is dark. He is always worthy of our confidence.
Click To Tweet
David's choice to trust God at this moment in his life—likely during Absolam's rebellion and attempt to take the kingdom—shows us a man experiencing stillness under stress. He chose to wait silently on the Lord, not even trusting himself to answer his tormentors. 
Those who trust in the Lord at all times develop a patience that is a testimony to the grace of God at work in their lives. They are willing to take decisive action, but only under the direction of the Lord and in dependance on Him through their action. 
Earlier in this chapter, David expressed this patient expectancy:
My soul, wait thou only upon God; for my expectation is from him. (Psalm 62:5)
An expectant trust in God is never disappointed. We can trust His faithfulness. We can trust His unfailing love. We can trust His promises. And we can trust His plans for us. 
For I know the thoughts that I think toward you, saith the LORD, thoughts of peace, and not of evil, to give you an expected end. (Jeremiah 29:11)
2. A Complete Trust
…ye people, pour out your heart before him…
The language of pouring out your heart conveys holding back nothing. A true trust in God is complete. It is the emptying of one's soul to God. 
Turn the vessel of your soul upside down, and give the Lord your thoughts, desires, fears, and sins.
This kind of trust is both earnest and engaging. There is nothing passive about it. 
It includes a sincerity of heart that is quick to repent, and it is evidenced in seeking the Lord and asking Him to search my heart. 
Search me, O God, and know my heart: try me, and know my thoughts: And see if there be any wicked way in me, and lead me in the way everlasting. (Psalm 139:23–24)
It is the expression of a Christian who trusts in God rather than in himself or other people. 
Thus saith the Lord; Cursed be the man that trusteth in man, and maketh flesh his arm, and whose heart departeth from the Lord. For he shall be like the heath in the desert, and shall not see when good cometh; but shall inhabit the parched places in the wilderness, in a salt land and not inhabited. 

Blessed is the man that trusteth in the Lord, and whose hope the Lord is. For he shall be as a tree planted by the waters, and that spreadeth out her roots by the river, and shall not see when heat cometh, but her leaf shall be green; and shall not be careful in the year of drought, neither shall cease from yielding fruit. (Jeremiah 17:5–8)
When we have this complete trust in God, moments of trial become a motivation to seek the Lord rather than a reason to stop serving Him. 
As we develop a complete trust in God, times of trial become our motivation to seek the Lord rather than a reason to stop serving Him.
Click To Tweet
3. A Confident Trust
…God is a refuge for us. Selah.
There are many people, activities, or places people seek out for refuge. But none of these can provide the protection that only God can give. 
From the end of the earth will I cry unto thee, when my heart is overwhelmed: Lead me to the rock that is higher than I. (Psalm 61:2)

He that dwelleth in the secret place of the most High shall abide under the shadow of the Almighty. I will say of the Lord, He is my refuge and my fortress: my God; in him will I trust. (Psalm 91:1–2)
God is our refuge, and His Word is our resource. It is in the written Word of God that we find His promises and sustaining grace to confidently trust Him. 
David knew this, and he relied on God's Word: "God hath spoken once; twice have I heard this; that power belongeth unto God" (Psalm 62:11). Indeed, God's written Word is the record of His spoken—inspired by His very breath—Word.
All scripture is given by inspiration of God, and is profitable for doctrine, for reproof, for correction, for instruction in righteousness: That the man of God may be perfect, throughly furnished unto all good works. (2 Timothy 3:16–17)It is in the written Word of God that we find His promises and sustaining grace to confidently trust Him. Click To Tweet
Do you want a more confident trust in God? Turn to His Word. 
So then faith cometh by hearing, and hearing by the word of God. (Romans 10:17)
Trust in Him
On our most ambitious days, we tend to see the future as a wonderful, blank slate with unlimited possibilities. 
But then dark days come—hard circumstances, fearful forebodings, loss, betrayal, disappointment—and the future that seemed so bright becomes overwhelming. 
These are the very times that God invites us to trust in Him. 
Trust Constantly: Trust in him at all times;
Trust Completely: ye people, pour out your heart before him:
Trust Confidently: God is a refuge for us. Selah.
And so I encourage you: Trust in Him.