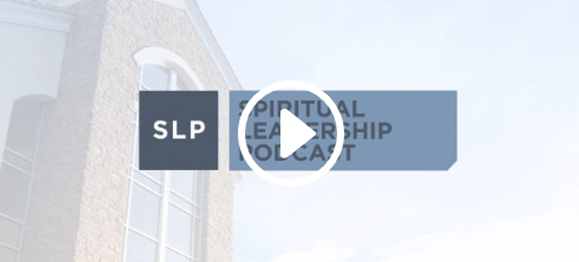 I'll never forget the first time I had the opportunity to visit Israel. So many of the places we visited stand out as vivid memories—the Valley of Elah (which I preached about this past Sunday), the Sea of Galilee, the synagogue at Capernaum, the city of Bethlehem, and of course, the Garden Tomb. For me, the most moving site of all was the Garden of Gethsemane.  
But it was more than the sites we stood on that made such an impression. Being there in person gave me a sense of the proximity of the biblical locations to each other. It gave physical dimensions and depth I hadn't had and didn't even realize I was lacking. Coming home after and rereading the Bible passages that included those sites was different. It had helped me as a preacher and teacher of God's Word. 
Other than the Holy Land, the trip that has meant the most to Terrie and me for biblical growth was a Journeys of Paul tour. Unlike the Holy Land tour, we did this trip on a cruise, which added an element of relaxation. (On a cruise, you only unpack once, and you have some time to relax between on-shore expeditions.) There was something amazing about getting up every morning and visiting a place where the apostle Paul preached the gospel. Once again, it gave added layers of insight into the physical locations of Acts and our New Testament. It's not that these types of journeys validate a Christian's faith (our confidence is in the Word of God), but they give a more robust understanding of Scripture that you don't even know to appreciate until you experience it. 
Over the past several years, I've hosted tours to the Holy Land and the Journeys of Paul with the help of Templeton Tours for scheduling the myriad of details for these trips. 
In this new episode of the Spiritual Leadership Podcast, I invited Jeff Templeton, the owner and operator of Templeton Tours, to join me in discussing both the sites of these locations as well as the reasons it is so meaningful for Christians—particularly pastors or Bible teachers—to take a trip like this. 
I think you'll really enjoy our discussion. I especially appreciate Jeff's love for the Lord and his heart to facilitate the faith of others in these trips. 

If you cannot view this video in your email or RSS reader, click here.)
As mentioned in this podcast, I will be hosting another Journeys of Paul tour September 28–October 10, 2022. If you're interested in participating in this tour, visit templetontours.com for more information. If you missed it in the podcast, Jeff gave an overview of the itinerary for this trip beginning at 23:20.
If this episode of the Spiritual Leadership Podcast was a blessing to you, please share it with a friend and leave a review on Apple Podcasts. You can subscribe to future episodes via Apple Podcasts, Stitcher, or YouTube.