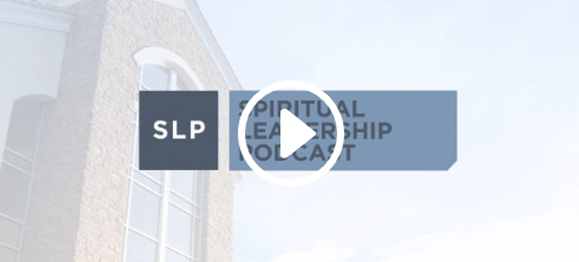 We're ministering in a day when it often seems that Christian leaders are looking for a reason to disagree with or disregard one another. But when we take this approach, we miss out on the fellowship, support, encouragement, prayers, mentoring, and more that God would give us through other leaders. 
In this new episode of the Spiritual Leadership Podcast, I invited my longtime friend, R. B. Ouellette to join me in discussing five solid points of connection that can draw spiritual leaders together as they serve Christ and His people. These connection points—and conversations like the one you'll hear in this episode of the podcast—are important because relationships are important. 
Over the years, there have been ridiculous lines of division that people have drawn. This is unfortunate because we should be looking for the way to stand together around the truth of God's Word rather than finding ways to divide.
I believe you will find this episode both encouraging and practical, and I hope it helps you look for the points of connection the Lord would give you with other Christian leaders.

(If you cannot view this video in your email or RSS reader, click here.)
If this episode of the Spiritual Leadership Podcast was a blessing to you, please share it with a friend and leave a review on Apple Podcasts. You can subscribe to future episodes via Apple Podcasts, Stitcher, or YouTube.