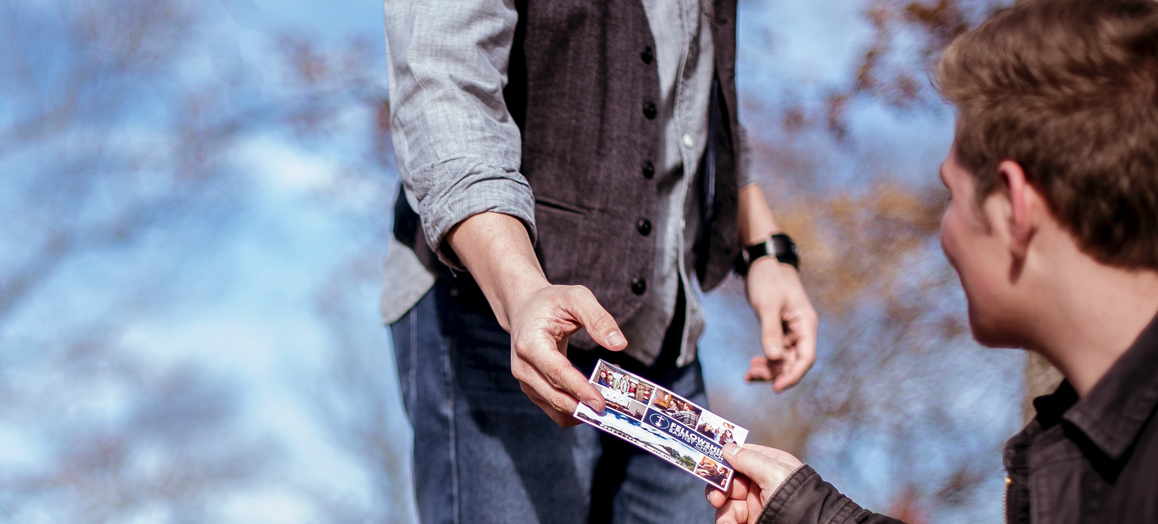 Declaring the gospel is not just an idea, nor is it simply a desire; it's an action. When Jesus gave the Great Commission, He stated it as a command: "Go ye."
So how can we actively declare the gospel? Here are ten practical ways: 
1. Pray for a burden for souls. Do you have compassion in your heart for the souls of the people with whom you interact?  If not, have you been praying for that compassion? 
2. Pray for fruit. In John 15:7, Christ promised, "If ye abide in me, and my words abide in you, ye shall ask what ye will, and it shall be done unto you." Ask the Lord to give you both opportunity and boldness to share the gospel. And ask Him to use your witness as His Word to convict listeners of their need for a Savior. 
3. Carry gospel tracts, and purpose to pass at least one out daily. I find that when I have tracts in my pocket or car, I am more prepared to seize moments to bring up a gospel conversation. 
4. Seek to present the gospel weekly. If you and I do not actually share the message of the gospel—that Jesus died for our sins, was buried, rose from the dead, and offers forgiveness as a free gift (1 Corinthians 15:3–5)—we will not see people place their faith in Christ. "How then shall they call on him in whom they have not believed? and how shall they believe in him of whom they have not heard? and how shall they hear without a preacher?" (Romans 10:14). So, begin each week with prayer and a purpose to share that message with someone. 
5. Practice hospitality. When you invite someone to church, invite them over to your home for dinner afterward. We have had the privilege of leading many people to the Lord after a meal at our dining room table. 
6. Schedule regular times for outreach. As important as it is to be ready to share the gospel throughout your week as God provides opportunities, it's also important for a church to systematically saturate its community with the gospel. As you participate in these times, you have the opportunity to connect with unsaved people you would not have met any other way.
7. Watch for guests in every church service. If you don't have a guest with you in church, look for other guests. Be warm and welcoming. Make an effort to get acquainted and to introduce them to a few others. Invite them to your Sunday school class or small group. If appropriate, exchange phone numbers so you can connect before the following Sunday to reach out again. 
8. Maintain a prospect list. This is simply a list of people who you have made contact with in relation to the gospel. It may be someone you met in organized church outreach. It may be someone God brought to your church and you connected with there. It may be a friend who has responded positively to your invitation to come to church. Keep those names and contact information together in one place so you have it to pray through and to keep contacting. 
9. Contact everyone on your prospect list once a week. Text, email, call, visit, or send a note to those on your list weekly. Be creative, but be faithful. You would be surprised how significant staying in touch is toward convincing someone you care. In fact, if you have not been seeing people saved or unsaved guests coming to church, I would encourage you to check your prospect list. Are there people on it? How long has it been since you reached out to them?
10. Share the blessings. When the Lord allows you to lead someone to Christ, share that with others. When you think about it, it is an amazing thing that God has entrusted the gospel to us and has chosen to use us in declaring it. Sometimes we forget how important our witness is. But when we hear how God is using the witness of others, in emboldens us to also declare the gospel.