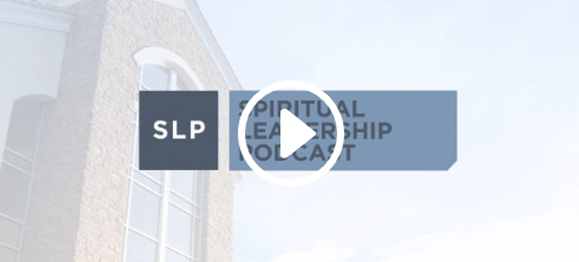 For the first several months of the Coronavirus pandemic, I found myself needing to make constant in-the-moment assessments and adjustments as I sought to lead our church family. Now—prayerfully, and with God's help, as vaccines get distributed, it looks like we could soon be closing the chapter on Covid-19. I think most of us are looking forward to breathing a collective sigh of relief.
During these past months, however, most of our churches have seen some combination of spiritual, physical and financial challenges over the past year. So what do we do now? How do we restart with fresh passion and vision?
As a pastor, I am trying to focus our church family back to more predictability and faithfulness. Although every decision is still very much a step of faith, I believe that spiritual leaders have a responsibility to lead people out of this bogged down situation back into spiritual mobility and growth.
In this new episode of the Spiritual Leadership Podcast, my son Larry and I discuss five principles for restarting forward momentum in an intentional way. I pray it is a help to you.

(If you cannot view this video in your email or RSS reader, click here.)
Near the end of the episode (24:02), we discussed the Spiritual Leadership Conference which will be held in Lancaster, California, October 3–6, 2021. I'm excited about this year's conference and hope you will be able to join us. To register or find more information on the conference, visit slconference.com.
If this episode of the Spiritual Leadership Podcast was a blessing to you, please share it with a friend and leave a review on Apple Podcasts. You can subscribe to future episodes via Apple Podcasts, Stitcher, or YouTube.