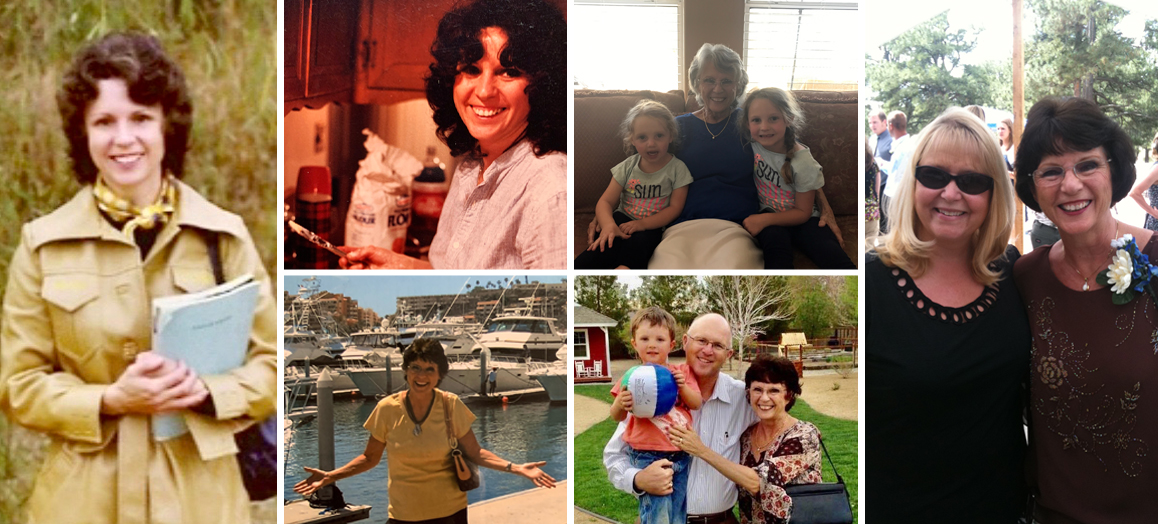 Over the past few days, I've been going through pictures and videos of my mom and remembering many precious memories of time spent with her. Not only have I felt grateful for these times, but it has reminded me of how important it is to create family memories.
As we all enter the holiday season of Thanksgiving and Christmas here at the end of what has proved to be a challenging year, it's more important than ever that we intentionally focus on family and on creating memories. 
So, whether you will be gathering with extended family or with your spouse and children or with friends, make sure that you make memories together. 
The photos of Mom that I have been looking through have brought to mind a few specific ways to make special memories: 
1. Give your attention.
One of the things I loved about my mom was how when she was with you, you had her attention. My mind goes many directions at once, and I find it easy—even in the midst of moments that are important to me—to turn my attention elsewhere. But it's hard to make memories in a child's heart when you're constantly distracted during the time you're with them. 
2. Plan ahead for time together.
Creating memories doesn't have to be expensive, but it usually does take planning ahead. Sometimes simple gestures—remembering and making someone's favorite side dish, planning time to play a game, scheduling a FaceTime call—can make as great an impact as elaborate or expensive plans. 
3. Laugh together.
The best part about the videos of Mom that I've been looking through this week is her joyous laugh when she was with her family. If you want to make great memories with your family, make them fun. Laugher ties hearts together.


(These short videos feature my mother's joyous laugh with her children and grandchildren on the farm in Colorado and together some years ago in Hawaii. If you cannot see these videos in your email or RSS reader, click here.)
4. Communicate love.
Some families love each other but fail to communicate that love. I'm grateful that my mom often told us that she loved us and was proud of us. You can't communicate love to your children too often. Hearing you say, "I love you" is a memory you definitely want them to keep. 
5. Focus on the Lord.
I've often mentioned that when I was in high school my mom would come into my room each evening, sit on my bed, and chat. She would ask me how my day was and usually share a Scripture verse and pray with me. I'm not sure that I could relay many of those specific conversations, but I remember the accumulation of them. It was the repetition and the emphasis of pointing my focus to the Lord in it that made a deep impression on my life. 
The timing of Mom's Homegoing on this holiday week has not been lost on me. As we gather with family this Thanksgiving, we will be planning a memorial service for Mom, but we'll also be giving thanks to the Lord for the incredible ways she influenced and impacted our lives. And I'm sure we'll also be reminiscing together of the precious family memories Mom made with us.