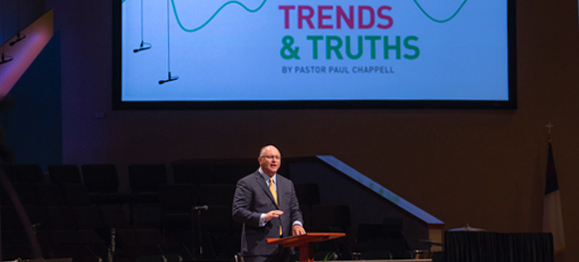 As we move through this information age, it can be a challenge just to keep up with the trends and terms of our culture and of ministry.
It seems that the trends are many, the terms are changing, and the conversations can be daunting…even confusing.
Ironically, in the midst of massive theological and philosophical shifts away from truth, there seems to be indifference among spiritual leaders toward contending for the faith. Too often, self-preservation and self-promotion become the themes, rather than lifting up the truth.
At this year's Spiritual Leadership Conference, I taught a two-part session on contemporary ministry trends and compared how they line up to Scripture.
In the first part of this lesson, we looked at trends related to contextualization and ministry interpretation (including terms such as missional and Gospel-centered).
Below is a video of the session with downloadable notes available if you'd like to follow along with the outline, Scripture verses, and quotes I included.

(If you cannot see this video in your RSS reader or email, you can watch it here.)
download audio | download outline
In part two, which I plan to post later this week, we covered congreagational trends. I hope you'll stay tuned…