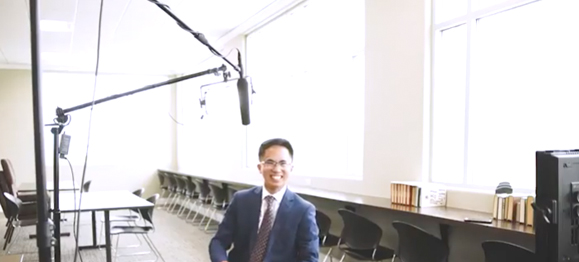 When Lancaster Baptist Church voted unanimously to open West Coast Baptist College in the fall of 1995, we knew that sacrifice would come with opportunity. We knew that to invest in students we would need to give of ourselves—not just as administration and faculty, but also as a church family.
And our church family has done this through the years. I believe that the Great Commission—including education and training—is given to the local church. And thus, as we partner with students' pastors and parents in training laborers for the harvest, we want to model local church ministry and bring students alongside as we mentor them.
One of the best verses in describing this process is Philippians 4:9 where Paul told the church at Philippi, "Those things, which ye have both learned, and received, and heard, and seen in me, do: and the God of peace shall be with you."
At WCBC, we endeavor to encourage the "learning and receiving" for a student by telling and showing. It is what a student hears and sees that allows them to learn and receive. This is something our church family cares deeply for. And it is something our college faculty and staff take to heart.
But what does that look like from a student's perspective? The video below gives testimonies from several seniors who will be graduating from WCBC this morning. It was made for our church family to see the fruit of their investments. I hope it will be an encouragement to you as well.

(If you cannot see this video in your email or RSS feeder, you can watch it here.)
Today, as we prepare for our twenty-second commencement exercises, we are excited to see over two hundred new laborers enter the needy harvest fields around the world. Please pray for these graduates. And join us at 9:00 (PT) this morning via live stream for graduation!