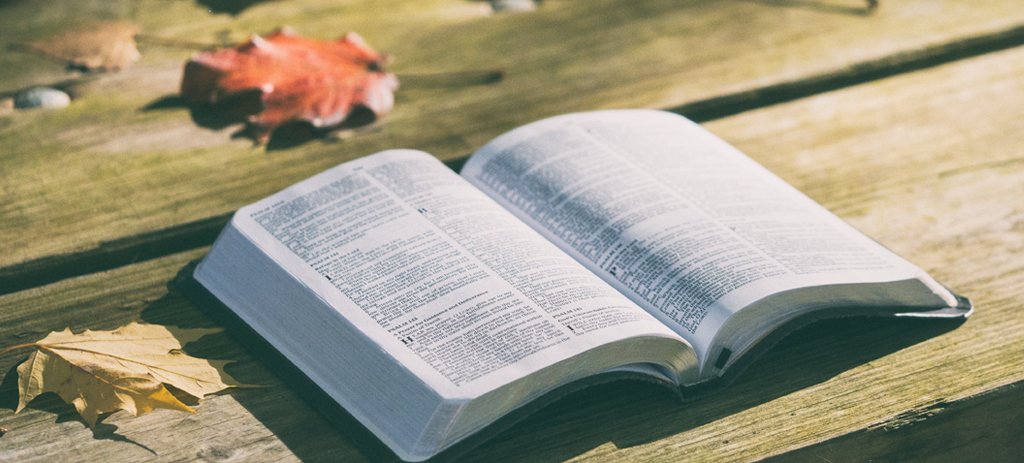 From the early moments of church history, we see glimpses of the kind of leaders the Lord desires to be present within His church. 
Wherefore, brethren, look ye out among you seven men of honest report, full of the Holy Ghost and wisdom, whom we may appoint over this business. (Acts 6:3)
That phrase "look ye out among you" is significant because it shows that these qualities are not to be present in pastors only but also among godly Christians within a local church family. 
As a pastor, I have emphasized the developing of biblical leaders that passionately model the life of Christ in the local church. Although I know it is important that I provide servant, pastoral leadership for our church family, it's also important that I am not the only spiritual leader in our church. Every man or woman who leads in any capacity—whether that be as a parent, a Sunday school teacher, or a one-on-one discipler—should be displaying qualities of spiritual leadership.
There are several passages we could look to for a list of qualities that would be present in a spiritual leader. Acts 6 is one. (See "Six Biblical Criteria for Selecting Ministry Leaders.") But in this post, I'd like to highlight five qualities from various New Testament passages.  
1. Filled with the Spirit
We know that the moment we trust Christ as our Savior, the Holy Spirit indwells us. (See Ephesians 1:13–14.) Thus, every saved person possesses the Holy Spirit. However, not every saved person is possessed by the Holy Spirit. Scripture specifically instructs us to "be filled with the Spirit." 
And be not drunk with wine, wherein is excess; but be filled with the Spirit; (Ephesians 5:18)
To be "filled with" something is to be controlled by it. A person who is filled with wine is controlled by the wine. A person who is filled with the Spirit is controlled by the Holy Spirit. 
The natural leader is self-confident, but the spiritual leader is God–reliant. This reliance on God keeps spiritual leaders from walking in pride and the limits of their own strength. Instead, they walk in the power of the Holy Spirit and His strength. 
The natural leader is self-confident, but the spiritual leader is God-reliant.
Click To Tweet
Charles Spurgeon said, "Without the Spirit of God we can do nothing. We are as ships without wind. Like branches without sap, we are withered. Like coals without fire, we are useless.
2. Yielded to the Spirit
One of the five commands in the New Testament related to the Holy Spirit is to "walk in the Spirit."
This I say then, Walk in the Spirit, and ye shall not fulfil the lust of the flesh. (Galatians 5:16)
(The other four commands are to "Quench not the Spirit," 1 Thessalonians 5:19; "grieve not the holy Spirit," Ephesians 4:30; pray in the Spirit, Jude 1:20; and "be filled with the Spirit," Ephesians 5:18.) 
The command to "walk in the Spirit" emphasizes the step-by-step, moment-by-moment aspect of yielding to the Holy Spirit. It emphasizes a daily walk with God and a responsiveness to the promptings He brings to our spirit through His Word. 
For instance, if the Holy Spirit prompts me to witness to somebody, usually with a reminder of His command to "preach the gospel to every creature" (Mark 16:15), if I'm walking in the Spirit, I'll respond immediately and share the gospel with that person. The same is true of His prompting to forgive someone, to reach out to someone He brings to mind, to put feet to a commitment He has previously led me to make, to resist temptation, or to act in obedience to Him in any other way.
Because spiritual leaders are filled with and yielded to the Holy Spirit, they don't need long lists of rules or external guidelines to live godly lives. They are looking to Scripture and responding to the Holy Spirit in order to walk in holiness. At our church, we have leadership requirements for those who serve in various leadership capacities. But frankly, those lists, based on scriptural commands such as being active in our witness and living with a godly testimony, are largely unnecessary for Spirit-filled, Spirit-yielded leaders. This is because if we are walking in the Spirit, we cannot also be walking in the flesh. 
If we are walking in the Spirit, we cannot also be walking in the flesh.
Click To Tweet
3. Passionate in Holiness
Spiritual leaders are not half-hearted in their pursuit of God. They seek Him in sincerity and with a consuming desire to know Him better. 
And ye shall seek me, and find me, when ye shall search for me with all your heart. (Jeremiah 29:13) 
Part of this pursuit of God is a passion for holiness. 
As obedient children, not fashioning yourselves according to the former lusts in your ignorance: But as he which hath called you is holy, so be ye holy in all manner of conversation; Because it is written, Be ye holy; for I am holy. (1 Peter 1:14–16)
What does it mean to live with holiness in our lives? I love what John Brown, a nineteenth-century theologian, said on this: "Holiness does not consist in mystic speculations, enthusiastic fervours, or uncommanded austerities; it consists in thinking as God thinks, and willing as God wills" (emphasis added).
A leader in pursuit of holiness is consistently asking, "What does God say about this? What does God want me to do? What course of action here would best reflect the holiness of God to others?"
4. Restorative in Relationships
Spiritual leaders have a heart for others because God does. And their goal in leading others is to help people along on God's agenda for their lives. In other words, spiritual leaders aren't using others to build up themselves; they are expending themselves to build others. 
Spiritual leaders aren't using others to build up themselves; they are expending themselves to build others.
Click To Tweet
Building up others often involves restoration. 
Sometimes it's seeking to restore a fallen brother by reaching out to him and inviting him back through a path of repentance and restoration. 
Brethren, if a man be overtaken in a fault, ye which are spiritual, restore such an one in the spirit of meekness; considering thyself, lest thou also be tempted. Bear ye one another's burdens, and so fulfil the law of Christ. (Galatians 6:1–2
Sometimes it  involves the restoration of forgiveness when someone has specifically wronged us. Or it may be helping to facilitate repentance, forgiveness, and restoration between two other parties. 
And be ye kind one to another, tenderhearted, forgiving one another, even as God for Christ's sake hath forgiven you. (Ephesians 4:32)
5. Gracious toward Others
God's grace in our hearts is both the motivating and enabling force of our own Christian growth. A spiritual leader full of grace will also be gracious toward others. 
Here we circle back to Acts 6 and to Stephen who was one of those first deacons chosen. The Bible describes him as "a man full of faith and of the Holy Ghost" (verse 5). Later in the same chapter, the Bible tells us "And all that sat in the council, looking stedfastly on him, saw his face as it had been the face of an angel" (verse 15). This was just before Stephen preached one of the great salvation messages in the New Testament and was subsequently stoned "calling upon God, and saying, Lord Jesus, receive my spirit. And he kneeled down, and cried with a loud voice, Lord, lay not this sin to their charge. And when he had said this, he fell asleep" (Acts 7:59–60). What a picture of grace! 
Gracious servant leaders are growing leaders who speak the truth—including the gospel itself—in love. They don't hold back from speaking the truth. But they rely on God's grace to enable them to give truth with love.
But speaking the truth in love, may grow up into him in all things, which is the head, even Christ: From whom the whole body fitly joined together and compacted by that which every joint supplieth, according to the effectual working in the measure of every part, maketh increase of the body unto the edifying of itself in love. (Ephesians 4:15–16)
Bible-believing churches need to be filled with this kind of spiritual leaders: men and women who are filled with the Spirit, yielded to the Spirit, passionate in holiness, restorative in relationships, and gracious toward others. 
Are you this kind of leader?