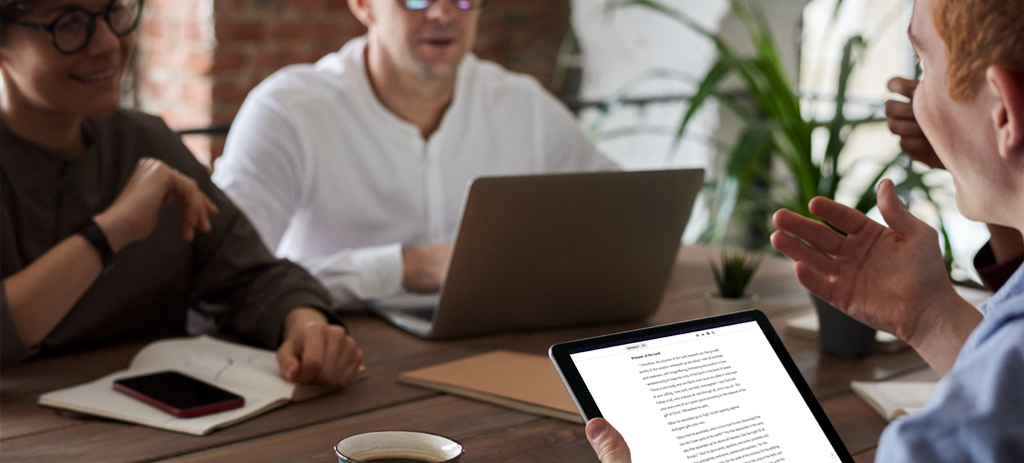 Being on a sports team is awesome when everyone on the team is team-spirted and individually skilled. Cohesive teams with motivated individuals win championships. But when any single player loses either the drive to personally excel or the humility to further the success of team as a whole, everyone's experience suffers. 
The same is true for ministry teams—only with far more significant ramifications. Each person serving the Lord on the team can make a tremendous difference based on their personal growth as well as their humility and investment in the team as a whole. 
Ministry teams in the local church may be paid or volunteer, but if they are effective, they will also be growing—individually and collectively. 
So what are some of the attributes that are present in effective ministry teams? We could list many, but I would like to share eleven—five in this post and six in a follow up post—that I believe are most needed:
1. Calling
There is no replacement for having the certainty in your spirit that you are doing what God has called you to do. We see this in Paul's life; he knew he was called of God to be an apostle and separated to labor in the gospel. 
Paul, a servant of Jesus Christ, called to be an apostle, separated unto the gospel of God, (Romans 1:1)
This doesn't meant that without a calling to full-time vocational ministry you will be ineffective in local church ministry. But it does mean that if you aren't serving with the heart-level conviction that God has placed you in the position you are in and given you the opportunity to serve Him through it, you will struggle with doubt rather than serve with confidence. 
This will especially become apparent when you face challenges. A man who is uncertain that he is where God wants him will see challenges as indication he should be doing something else. But a leader who has confidence in his calling will display courage and conviction in the face of challenges. 
2. Attitude of Faith
Everything begins with an attitude. And attitudes are contagious. A Philippians 4:13 attitude in one team member can influence everyone to a spirit of faith. 
I can do all things through Christ which strengtheneth me. (Philippians 4:13)
When you think back to the early days of the church in Jerusalem and the selection of the first deacons, you'll remember that one of the characteristics of Stephen was that he was "a man full of faith" (Acts 6:5). 
When we have a confidence in God's ability to sustain us and to work mightily through us, it leads to forward momentum in the work of the Lord. 
When we have a confidence in God's ability to sustain us and to work mightily through us, it leads to forward momentum in the work of the Lord.
Click To Tweet
3. Understanding of Spiritual Gifts
In God's grace, He has given each of us one or more spiritual gifts—His divine enabling for various aspects of ministry. These are not for our personal benefit but for the good of the body of Christ in the local church. 
So we, being many, are one body in Christ, and every one members one of another. Having then gifts differing according to the grace that is given to us, whether prophecy, let us prophesy according to the proportion of faith; Or ministry, let us wait on our ministering: or he that teacheth, on teaching; Or he that exhorteth, on exhortation: he that giveth, let him do it with simplicity; he that ruleth, with diligence; he that sheweth mercy, with cheerfulness. (Romans 12:5–8)
When everyone on the team understands their spiritual gifts and willingly works within the framework of their gifting, it leads to incredible synergy. It also brings contentment as we no longer have need to compare ourselves to one another but can simply rejoice in how God is using others.
When everyone on a ministry team understands their spiritual gifts and willingly works within the framework of their gifting, it leads to incredible synergy.
Click To Tweet
Warren Wiersbe said, "We must enjoy God's gifts humbly, because they are gifts." Recognizing our spiritual gifts should give us added motivation to serve fervently and deflect praise for what God does through us back to God. 
4. Character
Timothy, who served closely with Paul, knew the many challenges and persecutions Paul faced in ministry. And through them all, Timothy saw Paul's response of integrity and continued diligence.
But thou hast fully known my doctrine, manner of life, purpose, faith, longsuffering, charity, patience, Persecutions, afflictions, which came unto me at Antioch, at Iconium, at Lystra; what persecutions I endured… (2 Timothy 3:10–11)
Ministry is getting tougher, not easier. Effective teams are comprised of men and women with moral integrity and a serious work ethic. 
5. Compassion
The heart of Jesus was a heart of compassion. 
But when he saw the multitudes, he was moved with compassion on them, because they fainted, and were scattered abroad, as sheep having no shepherd. (Matthew 9:36)
The work of the ministry is people work, not paperwork. Sure, it includes administrative tasks with needed desk work. But even these should be done for the purpose of meeting the spiritual needs of people.
The work of the ministry is people work, not paperwork.
Click To Tweet
What does compassion look like on a ministry team? 
Christian compassion is caring for the lost. Lost people matter to God, and they should matter to us. Jesus came "to seek and to save that which was lost" (Luke 19:10). 
In Romans 10, we have a grand verse of salvation available to all that declares, "For whosoever shall call upon the name of the Lord shall be saved" (verse 13). But the very next verse questions, "How then shall they call on him in whom they have not believed? and how shall they believe in him of whom they have not heard? and how shall they hear without a preacher?" A compassionate Christian will declare the glorious message of the gospel to people who don't know Christ. 
Christian compassion is forgiving one another. Christians aren't perfect. If you serve alongside other people, there will be times when they hurt you. But a Christian who is filled with Christ's compassion will be tenderhearted toward others and, through the grace of God, be able to obey Ephesians 4:32: "And be ye kind one to another, tenderhearted, forgiving one another, even as God for Christ's sake hath forgiven you."
Evaluate
As mentioned earlier, I'll share six more characteristics in a follow up post. But take a moment now to evaluate yourself on these five: 
Calling: Are you confident in the calling of God to serve Him? Are you passionate in your ministry as you serve as unto the Lord?

 

Attitude of Faith: Do you approach challenges with an attitude of faith? Are you actively seeking to move forward in greater fruitfulness in your ministry?

 

Understanding of Spiritual Gifts: Do you know what spiritual gift(s) God has given to you? Are you applying it in your ministry? Do you appreciate the spiritual gifts of others on your team? Do they know that?

 

Character: Would those who know you best describe you as a person of integrity? Is your work ethic solid?
Compassion: When was the last time you personally shared the gospel with an unsaved person? Do you tend to hold grudges?

 
An accurate self evaluation in these areas will surely reveal some areas of needed growth. Ask the Lord for His grace and wisdom as you work on these areas. 
In our next post, we'll see six more characteristics of an effective ministry team.