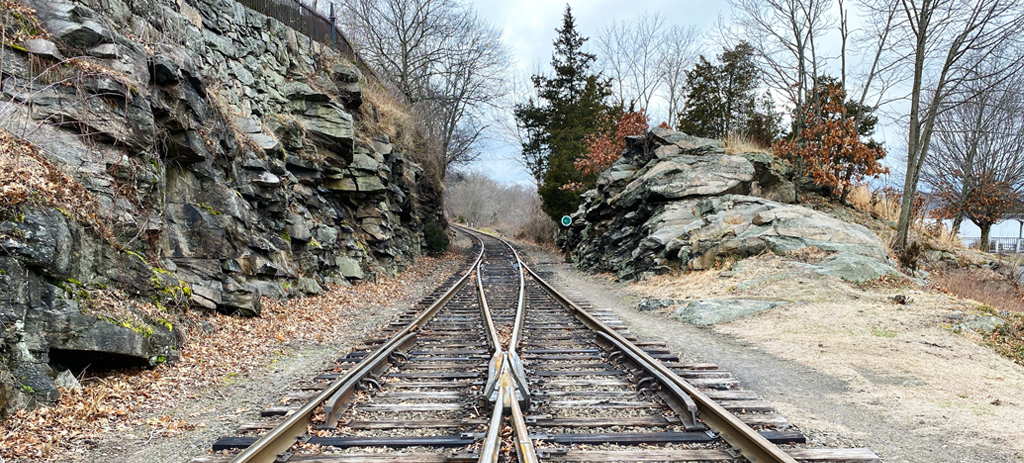 One of the great blessings of grace is that it provides God's divine enablement to grow in every area of our lives and leadership.
One of the evidences of growing in grace is that we will arrive on a biblical track of ministry. On the contrary, without sensitivity to the Spirit, we can land on an unbiblical and unhelpful track of ministry.
Below are some of the more dominant tracks of ministry in the modern era. I share these, not to put anyone in a "category" but to encourage each of us to examine tendencies that may be leading us a direction we don't want to go.
1. Pragmatism
This track is results-oriented to a point that it measures the rightness of both philosophies and methods by their outcome. In its most extreme forms, it's obvious that adherents believe "the end justifies the means." But there are degrees here; and truth be told, we have all leaned too hard toward pragmatism at some point.
One tell of a pragmatic philosophy is an emphasis on methods and outcomes with a willingness to compromise truth. This is often reflected when the pragmatist begins reading authors and attending conferences that focus on trends and mechanisms to bring quick and visible results in ministry.
At times, the pragmatist will practice types of inclusion and fellowship that give away the fact that he is compromising truth. Syncretism is also prevalent as pragmatics are willing to adjust their vocabulary to please their audience. There will often be a sarcasm toward those who are more conservative.
There can be a multitude of factors driving pragmatists toward a need for results. But their need for acceptance is often at the root of these factors and is often indicative of previous hurts and disappointments with fathers or father figures.
A pragmatist needs a commitment to Scripture as being both relative and authoritative in all matters of faith and practice. And he needs a personal grounding in the love and acceptance of Christ.
All scripture is given by inspiration of God, and is profitable for doctrine, for reproof, for correction, for instruction in righteousness: That the man of God may be perfect, throughly furnished unto all good works. (2 Timothy 3:16–17)

To the praise of the glory of his grace, wherein he hath made us accepted in the beloved. (Ephesians 1:6) 
2. Intellectualism
This group is often to be lauded for its solid exposition and focus on theology. But it often fails in fervency for souls or in fruitfulness in leading people to Christ.
Those in the intellectual ministry track are sensitive to pragmatism and quick to point it out in other ministries, but they can be slow to recognize when they are void of spiritual fruit themselves. There can be an almost cerebral emphasis on the finer points of theology with a lack of personal experience in fervently seeking God and walking with Him daily.
This group tends to suspect that all growing or larger ministries are flawed or fake. They strongly advocate "glory to God alone," but they have a tendency to seek their own significance also.
An intellectualist needs a hunger for personally experiencing God's presence, a dependance on the Holy Spirit, and a renewed passion for the souls of men.
Blessed are they which do hunger and thirst after righteousness: for they shall be filled. (Matthew 5:6)

Then he answered and spake unto me, saying, This is the word of the LORD unto Zerubbabel, saying, Not by might, nor by power, but by my spirit, saith the LORD of hosts. (Zechariah 4:6)

I say the truth in Christ, I lie not, my conscience also bearing me witness in the Holy Ghost, That I have great heaviness and continual sorrow in my heart. For I could wish that myself were accursed from Christ for my brethren, my kinsmen according to the flesh … Brethren, my heart's desire and prayer to God for Israel is, that they might be saved. (Romans 9:1–3, 10:1)
3. Emotionalism
The emotionalist must have a cause—an issue—to champion. In ministry, emotionalists can whip out great (even cutting) one-liners in sermons. They have a ready list of enemies, which may be formed around their disposition as much as around as their position.
In preaching, emotionalists regularly declare but rarely teach. They often think that "being biblical" has more to do with preferential issues than actual biblical truth. People in a church pastored by an emotionalist know what their pastor believes, but they don't always know where the Bible teaches that belief and how to develop their own biblical convictions.
Emotionalists often aim not-so-thinly-veiled sarcasm or animosity toward pragmatic progressives. But like the pragmatist, the emotionalist may also be seeking acceptance or trying to overcome a previous hurt or issue. The difference is that the emotionalist does it by being "stronger" or harder on people than is biblically helpful. Sadly, his strong leadership potential is often thwarted by anger or pettiness.
An emotionalist needs to grow in grace—personally and in his leadership style.
But grow in grace, and in the knowledge of our Lord and Saviour Jesus Christ. To him be glory both now and for ever. Amen. (2 Peter 3:18)

But we were gentle among you, even as a nurse cherisheth her children: So being affectionately desirous of you, we were willing to have imparted unto you, not the gospel of God only, but also our own souls, because ye were dear unto us. For ye remember, brethren, our labour and travail: for labouring night and day, because we would not be chargeable unto any of you, we preached unto you the gospel of God. (1 Thessalonians 2:7–9)
4. Biblicism
The spiritual leader who is on a ministry track not like the other three is not necessarily the opposite of those three; he is a composite of their best parts. But his ministry motives, philosophy, and methods are formed and directed by Scripture rather than by results, intellect, or emotion. His ministry will include these characteristics:
Sound biblical presentation coupled with the anointing of the Holy Spirit
Emphasis on reaching the lost, biblical discipleship, and loving the brethren
Respect for the good fruit of his heritage, while looking to work with others today for a future of fruitfulness
An effort to be discerning without being caustic
Willing to separate from error but in loves hopes for fellowship and reconciliation
The Judgment Seat of Christ
Our own journeys rarely stay on single tracks according to these groupings. Certainly there can be combinations of elements from these four different tracks at any time in our lives. In fact, we have all traveled in each of these groups to some extent.
But if we're growing in grace, we will be increasingly growing in Christlikeness and dependance on the Holy Spirit. Our lives and ministries will be increasingly defined by Scripture rather than by those with whom we hope to gain acceptance.
Ultimately, the groups around us or who categorizes us in which way doesn't matter. The only Judge that matters is Jesus. And one day, we will stand before Him at the Judgement Seat of Christ.
So then every one of us shall give account of himself to God. (Romans 14:12)

Every man's work shall be made manifest: for the day shall declare it, because it shall be revealed by fire; and the fire shall try every man's work of what sort it is. If any man's work abide which he hath built thereupon, he shall receive a reward. (1 Corinthians 3:13–14)
The more we avoid seeking to please men or fit into groups and instead seek to please Christ, the more we will spend our time and energy actually reaching out to a lost world with the gospel.
When I stand before the judgement seat of Christ, it won't matter who perceived me in what ways. It won't matter how I perceived myself. What will matter then is if I have been a faithful servant of Christ who fervently loved God, loved and led my family, served as an under shepherd to God's people, and obeyed the Great Commission of Jesus Christ.