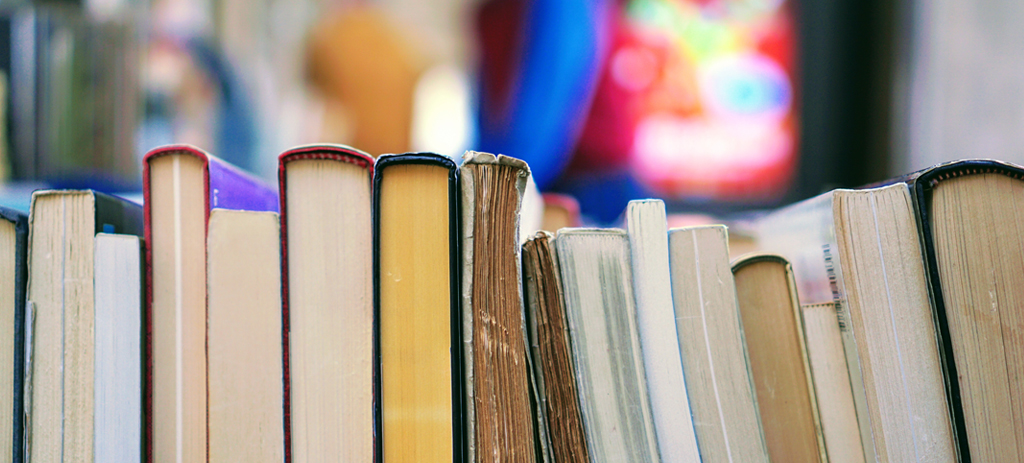 One of the activities I really look forward to each summer is some extra time for reading. I read throughout the year, but summertime typically affords me the opportunity to read more. I typically read a couple dozen books from June through August. 
When our children were still at home, I would often give them reading incentives during the summer, including paying them per book they read and wrote a summary on.
If you're looking for some good reading material this summer, here are ten titles on a range of topics and with suggestions for teens and children as well. (For a fuller compilation of my recommended reading, see this list.)
Outsiders: 15 Leaders Who Followed Christ and Changed the World: In this book of chapter-length biographies, meet fifteen leaders from history who followed Christ and changed the world. Their testimonies will stir your faith, strengthen your commitment, and renew your dedication to Christ. This would make great summer reading for a teenager or a family. 
Shepherding a Child's Heart by Tedd Tripp: Written for parents with children of any age, this insightful book provides perspectives and instruction for reaching your children's hearts—not just changing their actions. 
The Marriage Builder: Creating True Oneness to Transform Your Marriage by Larry Crabb: The first part of this book deals with the biblical goals of marriage as God designed it: true oneness between a husband and wife. The second part of the book presents three building blocks essential to creating a godly marriage: God's grace, commitment, and acceptance of one's mate. 
What in the World Is Going On? 10 Prophetic Clues You Cannot Afford to Ignore by David Jeremiah: With a focus on Christ's return, Dr. Jeremiah explores ten key Bible prophecies and highlights current events that are lining up for their fulfillment. This read is a great follow up to our Sunday morning preaching series "Things to Come."
A More Sure Word: Which Bible Can You Trust? by R. B. Ouellette: This book explains God's promises to preserve His Word, and it explores the terms and manuscripts underlying various translations of the Bible. It is particularly helpful in understanding the textual reasoning for using the King James Version of the Bible. 
Fault Lines: The Social Justice Movement and Evangelicalism's Looming Catastrophe by Voddie Baucham, Jr.: As the subtitle suggests, this book gives a biblical perspective on today's social justice movement. It is helpful for understanding the worldview behind Critical Race Theory and the Black Lives Matter organization. 
10 Questions to Diagnose Your Spiritual Health by Donald Whitney: Wise Christians periodically assess the health of their walk with God and spiritual growth. The ten probing questions in this book will help you look beyond your spiritual activity to your spiritual health. 
God Work's All Things Together For Your Good: Living in the Promise of Romans 8:28 by Robert Morgan: Previously titled The Promise, this encouraging book explores Romans 8:28 one phrase at a time. Read it to be reminded of God's sovereign goodness working in your life, even when you can't see it.
Power through Prayer by E. M. Bounds: This small book is a Christian classic on the subject of prayer. It provides both instruction and inspiration. Read it, and your prayer life will be strengthened. 
Christian Heros: Then and Now by Janet Benge and Geoff Benge: This is a series of biographies written for elementary-aged children and introduces them to the lives of Christian heroes such as Hudson Taylor, Amy Carmichael, David Livingstone, and Corrie ten Boom. These exciting true stories inspire children to live for Christ.