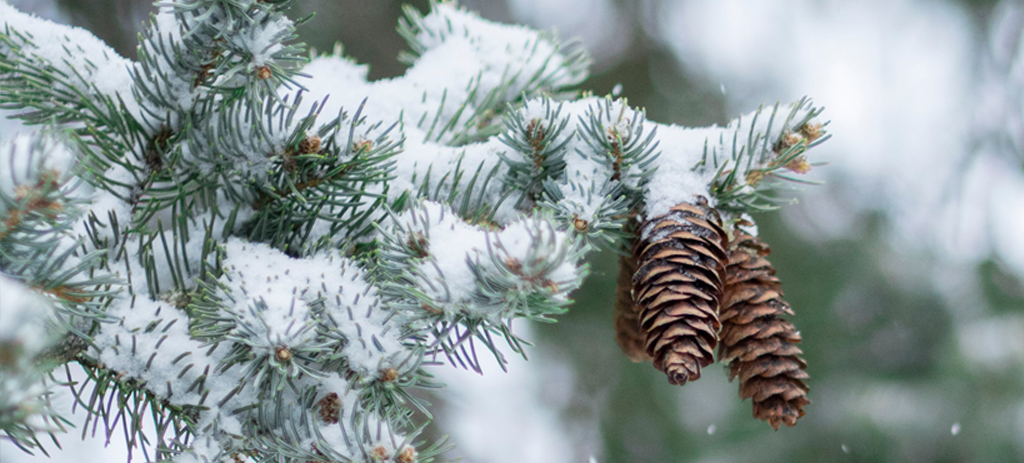 One of the things I love about the Christmas season is its many reminders to focus our attention on Christ.
To be sure, there is much these days to call our attention away from the Lord. Just this past week as we celebrated Thanksgiving, there were several challenging news stories. And it seemed to me that many of them were serving to stir division and discouragement.
In times like these, Christians sometimes adapt a defeated mindset, wondering if it is even worth it to press on for Christ. Does it make a difference? Would it be better to just throw in the towel and settle in for comfort? Is it all in vain anyway? 
When our hearts grow weary and our strength faint, that is the time to focus our attention on Christ and find renewal in Him. 
Looking unto Jesus the author and finisher of our faith; who for the joy that was set before him endured the cross, despising the shame, and is set down at the right hand of the throne of God. For consider him that endured such contradiction of sinners against himself, lest ye be wearied and faint in your minds. (Hebrews 12:2–3)
When we are renewed by looking to Jesus, we can choose to trust God, love others, and declare the gospel even in challenging times. 
What does that mean practically? Here are a few contrasts:
Many today are rewriting history and choosing outrage over gratitude. Give thanks to God anyway. 
In every thing give thanks: for this is the will of God in Christ Jesus concerning you. (1 Thessalonians 5:18)
News of new Covid-19 variants cause fear, increase governments' desire for control and pharmaceutical companies' opportunity to exploit. Trust God anyway.
For God hath not given us the spirit of fear; but of power, and of love, and of a sound mind. (2 Timothy 1:7)
Unpunished criminals exploit the policies of Marxist district attorneys, and some want to defund our police. Encourage a law enforcement officer anyway.
Let every soul be subject unto the higher powers. For there is no power but of God: the powers that be are ordained of God. (Romans 13:1)
Critical Race Theorists want you to apologize for your ethnic origin and their perception of your heart. Remember that you are created in God's image, and love others anyway.
By this shall all men know that ye are my disciples, if ye have love one to another. (John 13:35)
Religious organizations are leaving the message of Christ's atonement to preach woke philosophies. Preach Christ anyway.
For after that in the wisdom of God the world by wisdom knew not God, it pleased God by the foolishness of preaching to save them that believe. (1 Corinthians 1:21)
Don't give up on loving God, serving others, or sharing Christ. 
Therefore, my beloved brethren, be ye stedfast, unmoveable, always abounding in the work of the Lord, forasmuch as ye know that your labour is not in vain in the Lord. (1 Corinthians 15:58)