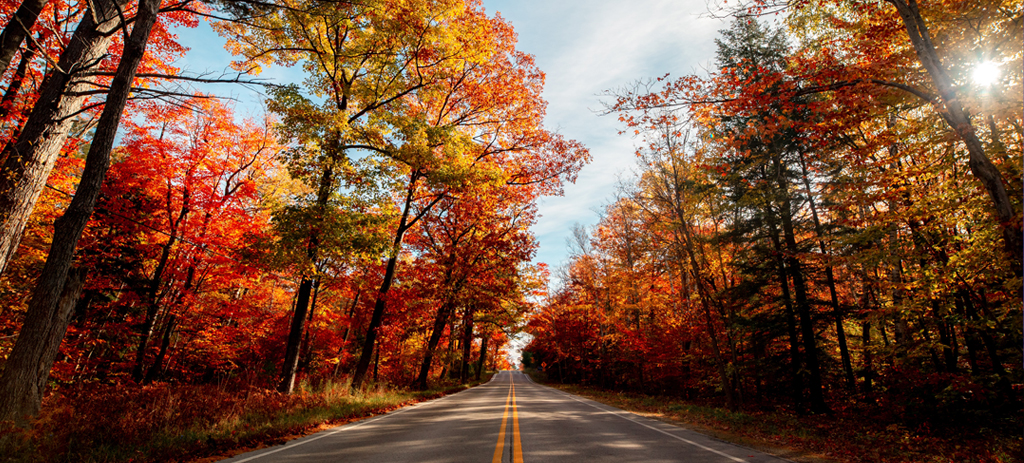 One of the great blessings of my life has been to pastor one church for thirty-five years and counting. To still be in the ministry and fulfilling God's calling on my life over forty years after I started is a great blessing—a far greater blessing than the weight of the challenges along the way that could have pulled me out. 
I know from personal experience and the privilege of encouraging other pastors and Christian leaders that there are times of great pressure to forsake God's calling and to drop out of the ministry. (There are also times in which someone disqualifies himself from the ministry, but that's not the subject of this post.) 
Covid has placed tremendous pressure on pastors and ministry leaders. Sometimes there's incredible pressure to just quit. Sometimes the pressure leads to a feeling that it would be better to leave the place where God has called you to go elsewhere with fewer (known) burdens. These are the times when we must be motivated by God's grace. Lesser motivations will fail under pressure. Only God's grace can sustain us to continue when it would be easier not to.
How can we reach out for God's grace to continue? Here are five keys I have found to be invaluable to longevity in ministry:
1. Gratitude
One of the things I have observed over the years is that there is usually a process of unsettledness, questioning, and discontent that precedes a decision to leave the ministry. We all have those moments, but what keeps them from being a defining aspect of an entire season of life? Gratitude. 
When we purposefully give thanks to God, it refocuses our hearts from the burdens of ministry to the blessings of ministry. 
When we purposefully give thanks to God, it refocuses our hearts from the burdens of ministry to the blessings of ministry.
Click To Tweet
Sometimes we forget to give thanks because we're tired or because of the frustrations in front of us. It's true that there are difficulties in ministry. And if you're like me, you know how easy it is to have a thousand blessings and yet focus on the one difficulty so that the difficulty (or the difficult person) becomes larger than the blessings. It's possible to have a church or class of one hundred growing, dedicated Christians but feel discouraged over the one or two that are cantankerous. 
Gratitude refocuses our gaze from ourselves to our God. It's a medicine to the heart that God intends all of us to take. It is God's will that we give thanks. 
In every thing give thanks: for this is the will of God in Christ Jesus concerning you. (1 Thessalonians 5:18)
2. Contentment
Contentment and gratitude are similar, except that gratitude is an immediate choice while contentment is a developed virtue. 
Not that I speak in respect of want: for I have learned, in whatsoever state I am, therewith to be content. (Philippians 4:11)
It's easy to be content when everything is going great. But sometimes things aren't going great. Covid, for instance, has been a huge blow. Frankly, it's been hard to lead through a season with so many challenges and so few precedents for how to overcome them. 
Yet, there is a settledness—a spiritual depth—that comes through contentment. Seventeenth-century pastor Jeremiah Burroughs wrote, "Christian contentment is that sweet, inward, quiet, gracious frame of spirit, which freely submits to and delights in God's wise and fatherly disposal in every condition." 
When we practice contentment, we're able to rest in the knowledge that with God's calling comes God's enabling. The road may still be challenging, but when we live with contentment, we live with a dependence upon our God. 
But godliness with contentment is great gain. (1 Timothy 6:6)
When we live with contentment, we live with a dependence upon our God.
Click To Tweet
3. Vision
For those of us who love forward momentum, a season like the past twenty months can unseat our vision. But if our vision for the future is only as strong as our current momentum, it's not really vision; it's just adrenaline.
If our vision, however, is truly based on God's Word; if it is, as I describe in Guided by Grace, a scriptural understanding of what the will of God is based on His Word, then we can continue to reach forward even through resistance. 
To put it another way, biblical vision is not simply a list of what I want to accomplish or the goals I want to fulfill. Biblical vision is tied to Scripture. It is understanding from God's Word that it is God's plan for our church to reach our community with the gospel. So when the avenues for doing so that we have used in the past become unavailable or when the immediate fruit of our efforts is less apparent, we still hold to the vision that it is God's will for us to reach our community with the gospel, and we find ways to obey it. 
Remember, God's delays are not God's denials. Covid has brought some delays. But don't allow those to steal your biblical vision. 
I've talked to hundreds of pastors in the past several weeks. They are all experiencing these delays. We must trust God's sovereignty with these…and we must not lose our vision. I believe that whatever God's purposes in allowing this season, one of them is an explosion of need and openness of people to hear the gospel. 
If setbacks to your vision provide more time, use that time to fine-tune your skills. Continue your education (we have several online opportunities available through West Coast Baptist College.) Grow personally. But whatever you do, keep your vision bright. 
Discouragement will steal God-given vision; faith in God will sharpen it. 
For with God nothing shall be impossible. (Luke 1:37)
Discouragement will steal God-given vision; faith in God will sharpen it.
Click To Tweet
4. Rhythm
Elite athletes see rest and recovery as part of their training. They don't expect to always be training or always resting. Rather, they work to build rhythms of both into their lives. There is wisdom in that approach. 
To every thing there is a season, and a time to every purpose under the heaven: (Ecclesiastes 3:1)
If you want to serve the Lord for decades, developing daily, weekly, and annual rhythms is invaluable.
The best routines get disrupted—sometimes in needful service to Christ. As a pastor, there are times of crisis that anyone with a shepherd's heart would respond to, and I never want to be unwilling to sacrifice rest or down time for the sake of those I am called to serve. 
But if I don't return to some sense of rhythm after those times, I won't get to serve those to whom I am called for as long as I desire. 
Daily rhythm helps with the basic routines of seeking God, loving your family, and fully investing yourself into your calling. 
Weekly rhythm helps with regular rest and recovery, taking a day off, nurturing your relationships with your family. 
Annual rhythm helps you keep sanity during the busy, demanding seasons. Knowing ahead that these are coming helps give perspective. And sometimes for me, just putting some family or vacation time on the calendar is a blessing during those seasons. 
Developing rhythm is a lifelong skill, but there are people who can help you. If you're struggling with it, ask a godly, seasoned leader for perspective. Rhythm can be the difference between burnout and longevity. 
Developing rhythm can be the difference between burnout and longevity in ministry.
Click To Tweet
5. Relationships
One of the keys to longevity for me has been relationships. 
The first and most needful relationship, of course, is with the Lord. Just getting alone with God and pouring your heart out to Him can allow Him to hit the reset button in your heart that you need. 
…but David encouraged himself in the LORD his God. (1 Samuel 30:6)
Another category of needful relationships is your relationship with God's people—your church family. 
I thank my God upon every remembrance of you, (Philippians 1:3)
I love our church. I enjoy the relationships I share with our church family. It's true that over thirty-five years, some of the relationships in our church that I have treasured are gone. Some of our dearest, long-time members have gone to be with the Lord, some move away, some leave. Those losses always hurt. But they shouldn't keep us from nurturing new relationships within the body of Christ. 
Find people to love and serve. Look for someone you can know, encourage, and mentor. These relationships matter.
One of the keys to longevity in ministry is enjoying the relationships God places in your life.
Click To Tweet
Whether you are a pastor, Sunday school teacher, godly Christian layperson, or anyone else who wants to remain faithful in your service for Christ to the end of your life, these five keys can help: 
Express gratitude.
Learn contentment.
Keep your vision.

 

Develop rhythm.

 

Invest in relationships.

 
I've often said that I want to finish my race still in love with the Lord, Terrie, and the local church. At the end of my life, I want to be able to say with the apostle Paul, "I have fought a good fight, I have finished my course, I have kept the faith" (2 Timothy 4:7).