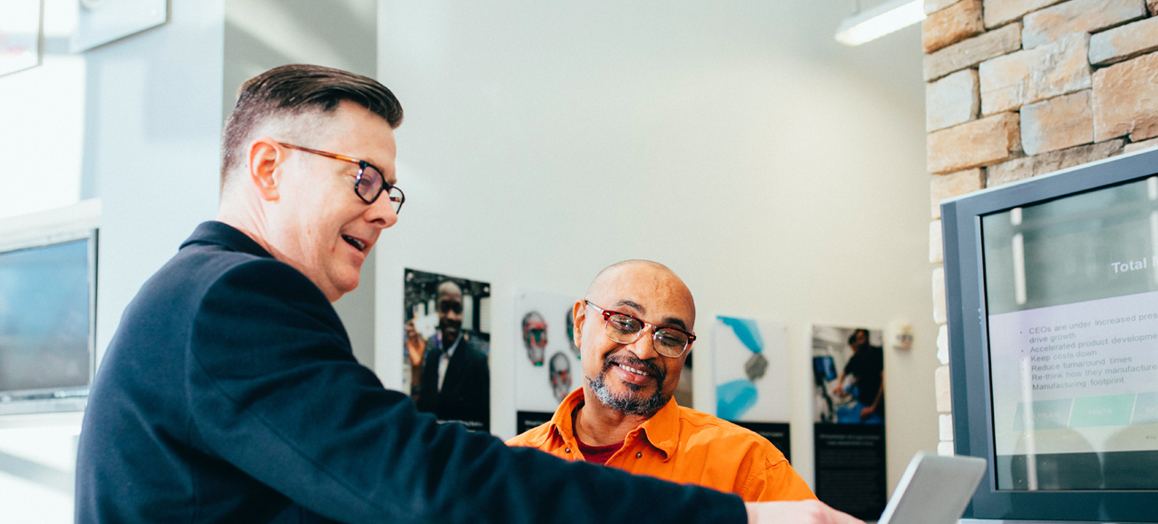 The job of a leader is not to do all the work of the team. In fact, one of the primary jobs of leaders is to serve those they lead by equipping them to be more effective and fruitful. 
The job of a leader is not to do all the work of the team. It is to serve those they lead by equipping them to be more effective and fruitful.
Click To Tweet
This is especially true when it comes to local church ministry. The responsibility of a pastor and church staff is to equip the church family for the work of the ministry. 
And he gave some, apostles; and some, prophets; and some, evangelists; and some, pastors and teachers; For the perfecting of the saints, for the work of the ministry, for the edifying of the body of Christ: (Ephesians 4:11–12)
This equipping takes place in a variety of ways through a variety of leadership styles and different personalities. 
The generation of my mentors—the "greatest generation"—largely followed a top-down style of leadership that instructs and expects those who are interested to receive the instruction and change. 
Although there are strengths to this approach, it can omit an important aspect of ministry that we see in the life of the apostle Paul—teamwork. 
Paul knew and sometimes mentioned his authority as an apostle. But he frequently emphasized his appreciation for "yokefellow" and "fellowlaborers." 
And I intreat thee also, true yokefellow, help those women which laboured with me in the gospel, with Clement also, and with other my fellowlabourers, whose names are in the book of life. (Philippians 4:3) 
Paul cared deeply about the work of the ministry and reaching forward into unevangelized regions with the gospel (2 Corinthians 10:16). But he was also invested in building teams. He invested time in discipling and training others to join him in the work of the ministry. 
How can spiritual leaders—pastors, church staff, leaders of ministry volunteers—collaborate with those they serve? Here are seven actionable suggestions:
1. Look to help someone grow every day.
It's easy to get absorbed in our to-dos and forget that one of our primary responsibilities as servant leaders is to help others grow. So, add it to your to-do list, or write it on a card that you'll see. But every day look for a way to invest in the growth of someone else. It may be through an encouraging note, a simple "Is there anything you need help with?" question, or more formal training. But look for a way to help someone else grow daily.
2. Remember it is Christ's work, not yours.
This takes the pride out of leadership. You're not collaborating with a team so that everything will run exactly the way you envision and you will look like a good leader; you are building a team to do the work of Christ. 
3. Refuse to insist on getting the credit.
On his desk in the Oval Office, President Reagan kept a small plaque that read, "There is no limit to what a man can do or where he can go if he does not mind who gets the credit." Interestingly, no one really knows who first said that quote. Forms of it have been attributed to both Harry Truman and Ralph Waldo Emerson. 
The reality is that nearly every accomplishment has multiple people who contributed. Be quick to thank others and acknowledge their contributions to moments of success or fruitfulness. And be quick to lead your team to give glory to the Lord. 
4. Fulfill your role.
This applies to leaders at every level. If you are constantly dreaming of filling another leader's role or are inconsistent in fulfilling your own responsibilities, you will discourage your team. 
Some leaders are good at collaboration in the sense that they enjoy talking and strategizing with their team. But if you are not leading your team to put feet to your plans, after a while, this form of "collaboration" becomes demoralizing. 
5. Encourage the achievements of others.
Did someone you lead experience a victory? Celebrate as a team. Did someone you lead make progress in an area you have pointed out for needed growth? Praise him. Did someone on your team see God's blessings in another area of life? Rejoice with her. 
This principle of encouraging achievements of others applies to those outside of your immediate team as well. In the larger sense, we are all on Christ's team. When another area of ministry within your church or another church sees fruit for Christ, reach out to encourage. 
6. Lead others on the team to participate.
We all have different spiritual gifts and varying skill sets. So there is no use in pushing everyone to fill the same role. But as a leader, it is your job to help everyone develop their gifts. If you see someone withdrawing from participation, pray for wisdom and either adjust their roles to better fit their gifts or challenge them to reengage. 
7. Evaluate and adjust regularly.
These evaluations should take place both privately and as a team. There should be regular times that you as a leader step back to look at the big picture and evaluate your team's progress against predefined goals. And you should lead your team to regular times of evaluation and adjustment. An ideal way to do this is in weekly meetings with project updates. This gives accountability but also reveals unreasonable goals and allows time to make adjustments. 
As you consider how to collaborate with those you lead, remember that everyone is a leader in some sense. Even if you do not have a defined team of people you are responsible to instruct and direct, there are people who look to you and are following your cues of spirit, diligence, and faithfulness. You, too, can implement most of the collaboration items on this list.
And all of us must remember that our spiritual leadership is to be servant leadership. Let's build those God has given us the privilege to labor alongside.