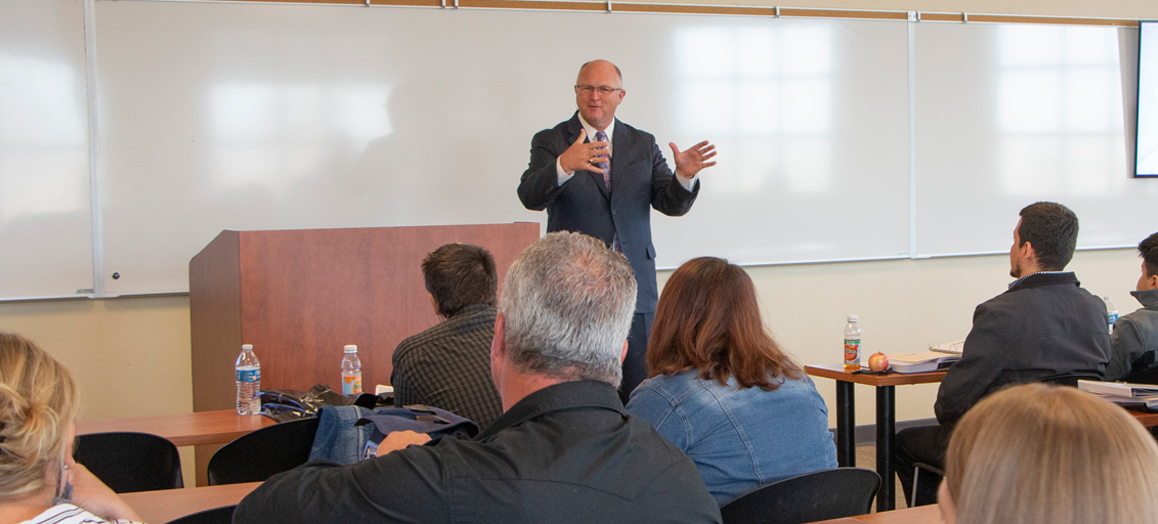 There is a common leadership maxim that is especially true for ministry leadership: "It is only as we develop others around us that we permanently succeed." 
Local church ministry must involve more than seeing people saved and baptized. We must be engaged in a replicating process of developing and equipping new leaders as well. 
And the things that thou hast heard of me among many witnesses, the same commit thou to faithful men, who shall be able to teach others also. (2 Timothy 2:2)
Spiritual leaders have a mandate from God to help develop people to their fullest potential for Him.
Yet, leaders often struggle to develop new leaders. Sometimes it is insecurity in their own lives. Sometimes it is simply the lack of a predetermined process. And sometimes it is misunderstanding the importance of investing in developing leaders. 
I believe, however, that there are at least four reasons local churches pastors and ministry leaders must establish both practices and processes for continually developing new leaders within our church family.
1. Because it is our calling: As we saw from 2 Timothy 2:2, we are to pass our faith on to future generations, and we are to do so in a way that equips them to likewise train others. A church that has no developing leaders within the congregation is a church that will not outlive the pastor's ministry. 
2. Because of life stages within a church family: One of the blessings of church growth is watching the maturing process of Christians from different life stages. I'm thankful that the only spiritual leaders within our congregation are not men who are seventy and older. It's a blessing to see younger men serve as deacons and young couples disciple other young couples. Across various ministries of the church, I'm thankful to see men and women of different life stages develop skills of spiritual and servant leadership.
3. Because of the growth of the church: As a church grows, it will need growing leaders. This is, in fact, a primary takeaway from Acts 6 as the church at Jerusalem needed people who could relieve the apostles of administrative duties and could step in as leaders to oversee the serving of widows. A growing church will constantly be needing new leaders to teach small groups, disciple new converts, serve as ushers, childcare workers, greeters, and many other areas of ministry. Wise pastors, however, don't just throw any willing body into any needed position. They train and develop new leaders who are grounded and growing in Christ. 
4. Because of attrition: As a pastor, I want to bring every single person along every stage of the journey. But not everyone who starts the journey with you will finish it. Practically speaking, this is another reason you must be continually discipling and developing new leaders. 
Too many pastors see their only responsibility as teaching and preaching. But Ephesians 4 tells us that we are also responsible to invest in the spiritual maturing of church members as we equip them to serve in the work of the ministry. 
And he gave some…pastors and teachers; For the perfecting of the saints, for the work of the ministry, for the edifying of the body of Christ: (Ephesians 4:11–12)
If developing new leaders is an area in which you would further development yourself, there are two resources that I know would be a blessing to you: 
Guided by Grace, updated edition: This fall, a newly-updated and expanded edition of my book Guided by Grace: Servant Leadership for the Local Church will release. Included in this book are three chapters specifically related to this topic, including a chapter that details our process at Lancaster Baptist Church for developing new leaders. The book will be available September 24. For more information or to preorder, visit strivingtogether.com.

 

Spiritual Leadership Conference: On October 3–6, 2021, we will be hosting the Spiritual Leadership Conference at Lancaster Baptist Church. In addition to workshop sessions that deal specifically with leadership development, there will be time set aside both Tuesday and Wednesday afternoons to connect and collaborate with all of the session speakers and Lancaster Baptist Church staff. Every delegate is welcome to stop by, ask a question, get a recommendation, or just join the conversation. For more information on the conference or to register, visit slconference.com.