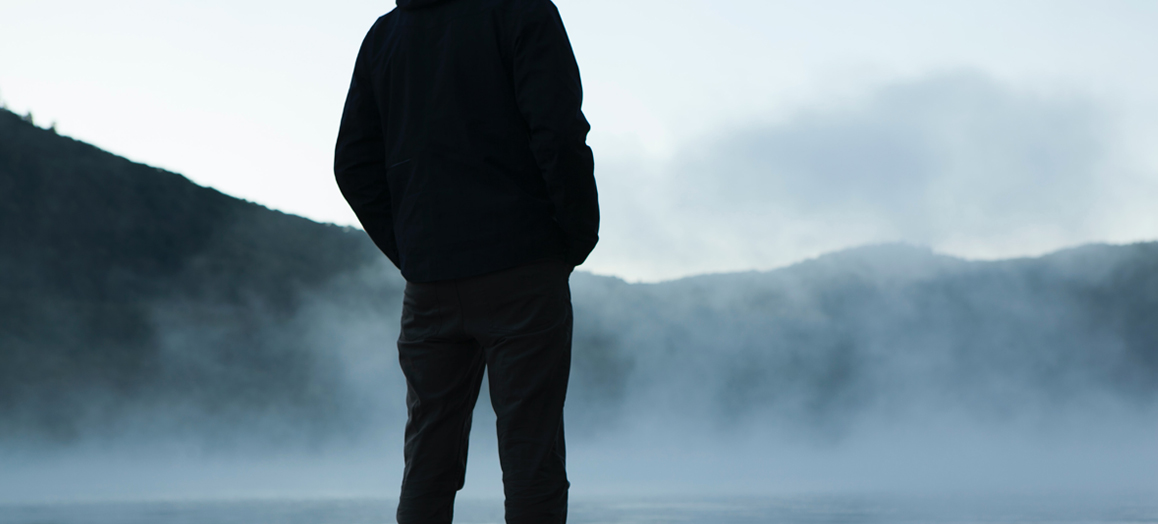 I've often said that I want to finish my race still in love with the Lord, still in love with Terrie, and still in love with the local church.
But I have been in the ministry long enough to know that for this to happen, I'll need to guard my spirit from enemies of the soul, such as dissatisfaction, comparison, bitterness, or apathy. 
It's usually easy to spot in someone else an "excellent spirit," such as the Bible describes the prophet Daniel had (Daniel 6:3). And it's usually easy to spot a wounded spirit or a toxic spirit. But what's not so easy to spot is the subtle changes within our own spirits. 
How do you know when your spirit is changing? Ultimately, we ask God to search our hearts and our thoughts (Psalm 139:23–24). But over the years, I've noticed four indicators of a changing spirit. These can be a clue to you that your spirit is shifting. Or they may be a clue as you're seeking to help someone else. 
1. Continual dissatisfaction
We can be surrounded by blessings yet focus on the one area that doesn't meet our desires…and then be dissatisfied. As a pastor, I can experience a hundred blessings on Sunday but find myself pulled down by a handful of negative comments. I wish this wasn't true, but it is. And recognizing it helps me to guard my spirit.
What is the cure to dissatisfaction? Gratitude. Giving thanks to the Lord refocuses your spirit on His goodness. 
O give thanks unto the LORD, for he is good: for his mercy endureth for ever.—Psalm 107:1
2. Easily offended
When we find ourselves reading into every scenario and ascribing motives to every annoyance, we should pause to examine our spirit. The more contented we are in Christ the less other people's opinion or treatment of us matters. But when our spirit is shifting from a focus on Christ, the opinions and treatment of others becomes a statement of personal validation (or lack thereof). 
Wherefore, my beloved brethren, let every man be swift to hear, slow to speak, slow to wrath: For the wrath of man worketh not the righteousness of God.—James 1:19–20

And ye are complete in him, which is the head of all principality and power:—Colossians 2:10
3. Taking up the offenses of others
This is especially a warning signal when you find yourself taking up the offenses of other people who aren't even offended. I've seen it so many times. Someone becomes angry at the way a situation was handled or the way they perceived someone else was slighted. But the supposed victim didn't notice or care. This often happens when the one who is offended for others is actually offended over a different, more personal situation that he doesn't want to mention.
This is why it is important to resolve offenses that involve you quickly. Scripture tells us we have one of two choices when we are offended—we go privately to the one who offended us, or we overlook the offense. We are not permitted to hang onto a grudge with no attempt to make things right. If you find yourself angry over things that don't involve you and, without your bringing it up, don't bother the one who was offended, pause to see if you might be struggling in your own spirit.
Moreover if thy brother shall trespass against thee, go and tell him his fault between thee and him alone: if he shall hear thee, thou hast gained thy brother.—Matthew 18:15

Looking diligently lest any man fail of the grace of God; lest any root of bitterness springing up trouble you, and thereby many be defiled;—Hebrews 12:15
4. Increasingly critical or cynical
It's good to "prove all things" that we might "hold fast that which is good" (1 Thessalonians 5:21). So there is a place for critical thinking and discernment. But when we find ourselves frequently criticizing the motives or methods of those with whom we live or serve and when we find ourselves assuming the worst intentions of others, it's probably our spirit that needs to be adjusted. 
Think of Paul—imprisoned for the gospel and yet rejoicing in its spread through flawed preachers, even though he knew for a fact that some were preaching the gospel out of spite toward him. This spirit of faith in the power of the gospel is the direct opposite of a critical spirit of cynicism.
What then? notwithstanding, every way, whether in pretence, or in truth, Christ is preached; and I therein do rejoice, yea, and will rejoice.—Philippians 1:18
Sometimes when our spirit is changing, we become like the man with the limburger cheese in his mustache. First we think one thing stinks and then another, and eventually we feel, "The whole world stinks!" 
So what do you do when you recognize that your spirit is shifting? You acknowledge it to the Lord, spend time renewing your mind in His Word, and ask Him to fill you again with a love for Him and a spirit of gratitude to be used of Him. 
We having the same spirit of faith, according as it is written, I believed, and therefore have I spoken; we also believe, and therefore speak; Knowing that he which raised up the Lord Jesus shall raise up us also by Jesus, and shall present us with you. For all things are for your sakes, that the abundant grace might through the thanksgiving of many redound to the glory of God. For which cause we faint not; but though our outward man perish, yet the inward man is renewed day by day.—2 Corinthians 4:13–16