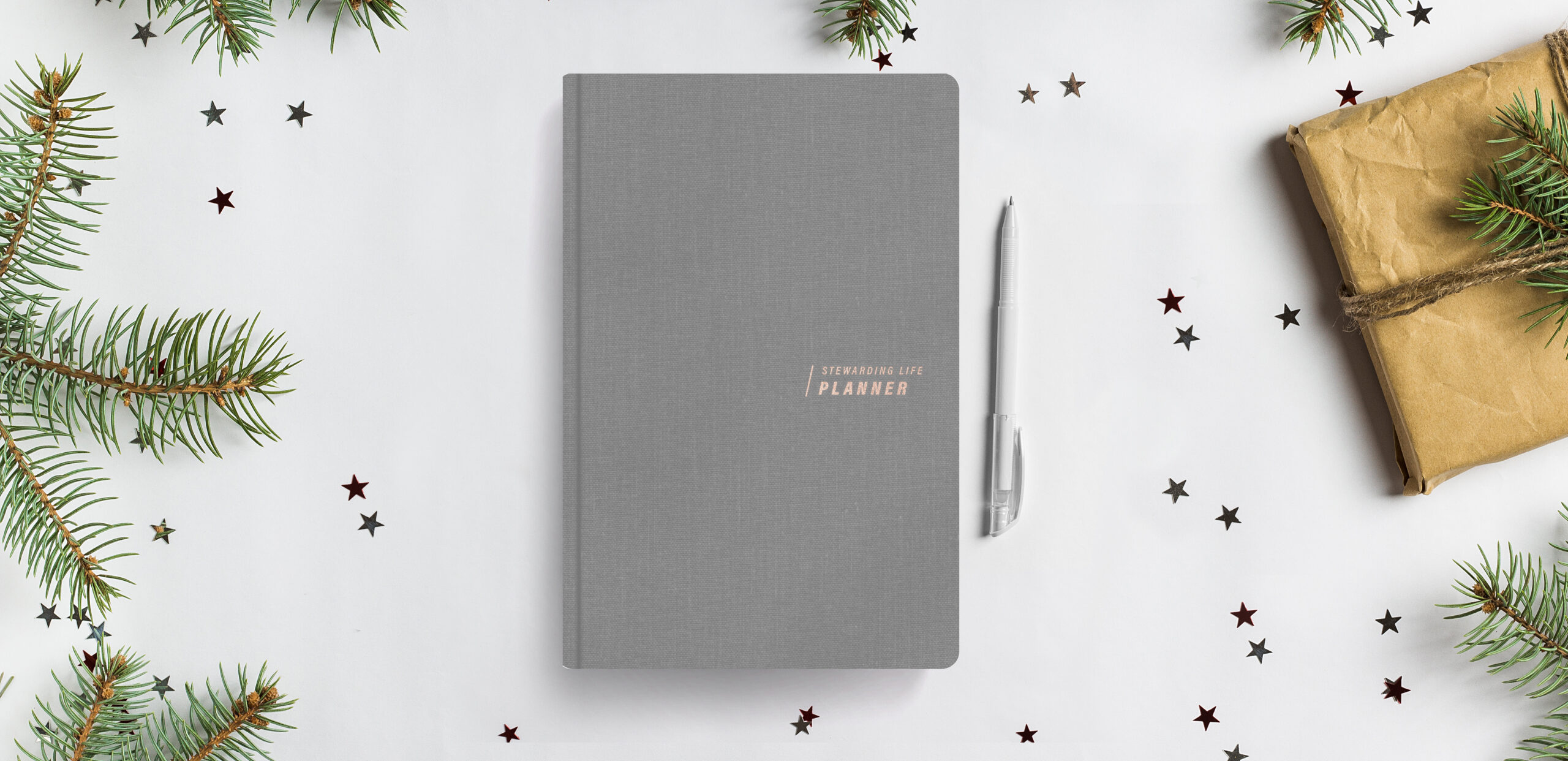 Most years, December finds me in a whirlwind of preparing messages, preaching church services and special events, and hosting various Christmas celebrations. 
This year has been different. Partly it is because Covid-19 has reshaped the past nine months for everyone. And partly it is because I contracted Covid-19 several days ago and then shared it with Terrie. So we're both at home working through symptoms and recuperating. 
In past years, I am all month jotting down ideas of goals I want to work into my goal list for the new year. Then, sometime in the week between December 25–31, I gather all the broken thoughts and half-written ideas and set specific goals for each of the roles God has given to me—husband and father, pastor, college president, etc. 
December 2020, however, has given me more time to reflect. As I have been studying the Christmas story, I'm reminded of the profound truths it teaches us as we look at 2021, the uncertainties this new year still holds, and how to set goals for it. 
As leaders, we want to be proactive and causative as we set goals. We want to plan with faith and courage. So as you're praying and planning for 2021, I'd like to encourage you with these three truths embedded:
God Is with Us
Behold, a virgin shall be with child, and shall bring forth a son, and they shall call his name Emmanuel, which being interpreted is, God with us.—Matthew 1:23
Christmas reveals the profound truth that God is with us. On the first Christmas, Jesus entered our world wrapped in human flesh. And today, we who know Him as our Saviour, have the indwelling Holy Spirit.
May we never set goals as if we have to reach them in our own strength. Indeed, the arm of flesh will fail us. But the power of the Spirit never fails.
Are you setting goals with the assumption of God's presence? Or are you acting as if you are entering a new year alone?
With God, Nothing Shall Be Impossible
For with God nothing shall be impossible.—Luke 1:37
The virgin birth of Christ assures us that with God, nothing is impossible. May we not relegate this truth to December but carry it with us into the New Year.
Are you reaching forward by faith? Or are you planning based on predictable resources?
God Is Sovereign and Works through Yielded Lives
And Mary said, Behold the handmaid of the Lord; be it unto me according to thy word. And the angel departed from her.—Luke 1:38
For all our goal setting and planning, we can't control every (or most) aspects of our lives. But we can yield ourselves to the Lord with the simple words, "be it unto me according to Thy word." We can trust that nothing will enter our lives this year without passing through the Father's filter. And we can yield ourselves to the Father.
Are you setting goals as if you are in control of your life? Or are you making plans with a surrendered heart?
Goal setting for the Christian leader should be fundamentally different than goal setting for the unsaved.
We who know the truths so gloriously revealed on that first Christmas over two thousand years ago should allow these realties to infuse our hearts with faith, courage, and trust as we look ahead to a new year. 
(Also, if you are looking for a resource to help you set goals and plan your weeks around the roles God has given you, be sure to check out the newly-revised and updated Stewarding Life Planner. Each planner holds six months of daily and weekly planning. Special pricing is available for two copies and for purchasing for your staff team. Check strivingtogether.com for more details.)