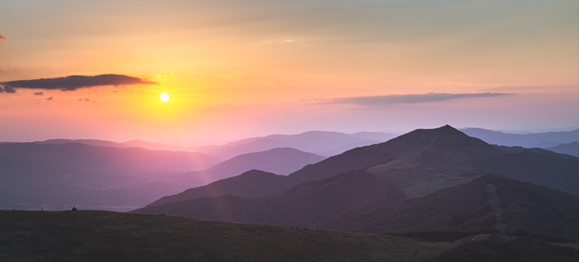 One of the moments I will never forget from this year's opening week at West Coast Baptist College was a conversation I had with a mother who was bringing her freshman daughter. We had a brief conversation about where they were from, what the daughter will be studying, and how different it will be for students this year to be wearing masks and following other CDC guidelines. 
Then the mother told me, "The reason I wanted my daughter here this semester, rather than waiting until after Covid-19 is past, is so she will be surrounded by faith." 
That statement has stayed with me.
In a way, I already knew the mother was right. Opening the college this year required a level of both faith and effort that even supersedes that of the first year we opened in 1995. I cannot describe the ways our administration, faculty, and staff have exercised faith on a daily basis over these past six months. 
But something about hearing someone else—and especially a parent of a new student—observe what this faith would mean to her daughter was impactful. 
The students who are currently training at WCBC will likely face real persecution throughout the course of their ministries. If we cannot work to instill the faith walk within them now, they won't be able to stand in what Ephesians 6:13 calls "the evil day." 
As our society works to vigorously rid itself of any vestiges of its Christian heritage and shaping, those of us who have already learned to walk by faith must not turn from the path of faith now. In fact, now more than ever before we need to model for young people what it means to walk by faith.
How do we do that? 
Have a Spirit of Faith
This is where it starts—with a firm conviction that "God is able." 
Would your children look at your life and conclude, "God can do anything"? Do those in the church you pastor sense a spirit of faith, vision, and hope for the future in you? 
For with God nothing shall be impossible.—Luke 1:37
Take a Stand by Faith
We are watching the crumbling of values in our society, and Christians—lest they be labeled as bigots or misunderstood—are refusing to speak to the biblical issues of sanctity of life, sacredness of marriage, biblical distinctions of gender, or other solid truths from God's Word. It's like Howard Hendricks said decades ago, "In the midst of a generation screaming for answers, Christians are stuttering." 
We say that we believe God's Word, but do we have the faith to take a bold stand for its truths? Will we unashamedly stand with God's Word so we can clearly preach the gospel?
Then certain philosophers of the Epicureans, and of the Stoicks, encountered him. And some said, What will this babbler say? other some, He seemeth to be a setter forth of strange gods: because he preached unto them Jesus, and the resurrection.—Acts 17:18
Witness for Christ in Faith
One of the worst tricks of Satan during Covid-19 has been to shut down the propagation of the gospel during a time when the world most desperately needs hope. Of course, the Word of God is not bound (2 Timothy 2:9), but in our lack of faith, we have believed people don't want to hear about Jesus. 
Depending on what part of the country you live in, some usual modes of ministry are closed. In most places, you can't make hospital visits right now. You can't conduct Christian services in nursing homes or prisons. 
But you can still witness to your neighbor. You can still invite your coworker to church. You can share your testimony on social media. Here at Lancaster Baptist, we have been making doorstep visits to new move ins in our community, bringing bottled water with gospel tracts to parks, and canvassing neighborhoods with gospel tracts. All have been very well received. 
As long as there are lost people, there is always a way to share the gospel. And young people today need to see that the gospel is so valuable that it is worth overcoming the current barriers to share it. Would they see that in your life? 
And for me, that utterance may be given unto me, that I may open my mouth boldly, to make known the mystery of the gospel, For which I am an ambassador in bonds: that therein I may speak boldly, as I ought to speak.—Ephesians 6:19–20
The group of students here at WCBC this fall is a special group. They have come by faith, and they are getting to see expressions of faith all around them. I pray that they are absorbing this opportunity as a means to see their own faith strengthen. 
But it's not just students at WCBC who need to see faith in action. It is every Christian in every local church and in every Christian home. If you are a pastor, parent, Sunday school teacher, deacon, or layperson, I encourage you, walk by faith. 
How is your spirit of faith? Do those you lead know that you believe God is able?
How is your stand of faith? Is it evident in your life that you hold biblical convictions and intend to stand by them regardless of what may come?
How is your witness of faith? Are you sharing the gospel with others?
Hebrews 13:7 instructs church members to follow the faith of their spiritual leaders. Is your faith strong enough for others to follow?