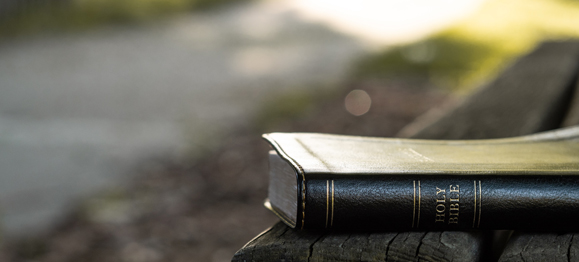 After serving as a pastor of the same church in Los Angeles County for thirty-four years, I can say that I have never seen such a combination of trying circumstances in ministry as we now see. Rarely has our nation needed the message of Christ as it does now, yet local churches across America are paralyzed or limited in function due to the Coronavirus pandemic. Almost every church's service structure has been modified, and most, if not all, have seen salvation and baptism decisions greatly decline.
To be sure, there are "principalities [and] rulers of the darkness" (Ephesians 6:12) beneath the surface of the confusing and troubled times in which we now find ourselves. But how did we get here, and how can local churches lead the way out of this wilderness?
The Pandemic
For three months, churches like ours have endeavored to comply with the requests of government leaders, because that is what loving our neighbors required. Being mindful of the potential spread of Covid-19, we made many requested adjustments. Through this entire time, we have tried to balance Romans 13 with Acts 5, honoring and praying for government leaders and obeying God's command. We have live streamed services, canceled activities, and generally limited our outreach efforts in the name of health. Smaller churches have suffered most, but all churches have felt the negative impacts of the pandemic.
I try to read and listen. However, all of us can attest to the fact that the policies for safety have been changing since day one. We started with two weeks to flatten the curve, and that turned into three months to slow the spread, and there is still no clear end in sight.
We were told that medical personnel were essential, and we all agreed. Then we saw marijuana dispensaries also deemed essential and placed in Phase 1 of the lockdown/reopen plan, while churches were placed in Phase 3. Currently in California, malls and restaurants are allowed 50 percent occupancy for their gatherings, while our church is only allowed 100 people, or about 3.5 percent of our auditorium space. The disparity and discrimination has varied, but the facts have clearly shown confusion in the rollout of the phases and disregard for worship. There has been one set of rules for churches and another set for everyone else. As the Wall Street Journal reported this week,
Perhaps most devastating, when petitioners challenged the order at the Supreme Court, the majority shrugged. "Similar or more severe restrictions apply to comparable secular gatherings, including lectures, concerts, movie showings, spectator sports and theatrical performances," Chief Justice John Roberts wrote.
The disparities are too numerous to count. Here is another example from the same article:
Protesters in New York and across the U.S. have gone unmolested while gathering in "large groups," even as rioters smashed and looted and set fire to public and private property. Los Angeles Mayor Eric Garcetti, who not long ago said keeping houses of worship shut was essential to save lives, marched on Tuesday with protesters, his mask and his lockdown suddenly forgotten.
Even the medical world has abruptly disrupted their message, as noted in this article from Fox News:
"We should always evaluate the risks and benefits of efforts to control the virus," Jennifer Nuzzo, a John Hopkins epidemiologist, tweeted on Tuesday. "In this moment the public health risks of not protesting to demand an end to systemic racism greatly exceed the harms of the virus."
I think we all see that the pandemic, however you initially viewed it, is not the threat it once was, thanks to social distancing. But it also is being treated as less of a concern by the government, which is allowing thousands of people to congregate for their causes. Leaders are telling us, "Do what I say, not what I do."
The Problems (of racism and other sins)
Now, just when our nation is coming back from the pandemic, the deep wounds of racial division have once again been exposed on a national level.
Let me state clearly: racism is sin (Genesis 1:27, Acts 17:25–26), and the killing of George Floyd was tragic and wrong. I can't say that I fully understand the feelings that come into the hearts of our black church members or my black neighbors, fellow pastors, and friends. But I endeavor to bear burdens and to love my neighbor. Our church is a multi-cultural church. I have prayed for and with people of all backgrounds through this time, as I have for thirty-four years.
While I believe racism and the treatment of black America by some in law enforcement has been wrong and sinful, I also believe rioting and the killing of innocent people has been wrong and sinful. (One of those killed was David Patrick Underwood, the brother of my friend Angela Underwood Jacobs. He was a black federal protective service officer in Oakland killed by rioters.) I believe our law enforcement officers need our prayer as the actions of a few have made their jobs more difficult.
My friend, Air Force General John Teichert, addressed the current issues well in a post on Facebook. Below is an excerpt:
It is heartbreaking that our nation continues to struggle with severe problems of discrimination, bias, and inequality. It is heartbreaking that these problems are sometimes manifested in the actions of our public and community servants. It is heartbreaking that some have seized upon this situation as an excuse to sow discord and prompt violence. It is heartbreaking that noble institutions like the police are facing a severe crisis of credibility because of the actions of a few. It is heartbreaking that our brothers and sisters in arms are facing a political tug of war as they are called upon to take action to support overwhelmed communities.
I see people in our country who have heavy hearts and are hurt by the abuses they have seen and experienced. Yet we see another crowd coming around them, capitalizing on their pain. Anarchists, looters, and others whose convictions are for dismantling all law enforcement and the disintegration of the biblical family are opportunists seizing a moment to further their own causes. (And, yes, the disintegration of the biblical family is one of their causes.)
God ordained the family (Genesis 2), government (Genesis 9), and the church (Ephesians 5). I want to encourage every Christian to reach out to and stand with someone who is hurting, but we must not align with any group that would tear down God's institutions.
The Path Forward
And so, here we are. Here I am, talking about all the issues. But God has called me to keep one issue central—the death, burial, and resurrection of Jesus Christ for our sins.
We were lost and separated from God, but because He loved us, He sent His own Son—Jesus Christ—to die on the cross for our sin. Jesus rose from the dead three days later and now offers us forgiveness and eternal life. And when a person receives Christ as their Savior, He makes them new from the inside out. The gospel literally transforms their life in every aspect—including prejudices and hate.
The gospel is the message of reconciliation—between God and man, and then by extension, between man and his fellow man. It is the fact that Jesus paid for the sins of every man that makes the ground level at the foot of the cross. Then, it is the love of God in our hearts that gives us love for all people and destroys the sinful urges of bias, discrimination, and racism.
That message—the gospel—has not been preached as often as it should have been the last three months. And frankly, I wonder if I was overly sensitive to government demands regarding the Coronavirus or if I could have been more creative to preach more during this time. I felt rebuked as I read further in the article I mentioned earlier:
Part of the blame lies with religious leaders, many of whom accepted the rules of quarantine for months on end and offered no protest—as if nothing very important were on the line. Bishops might have said that going to Mass "is the most important thing you could be doing with your life, and they're not saying that, which is a little disconcerting in some ways," Connie Van Gilder, a Catholic in Milwaukee, told me. "Because it really should be the leadership that says, 'Wait a minute—we don't give it up that easily.'"
I believe that pastors and local churches can lead the way in both the safe reopening of our nation and in fostering dignity and respect for all people.
We must have the biblical commitment to Christ that compels us to set and work through every safety measure necessary in order to assemble as local churches as God commands (Hebrews 10:25).
And we must proclaim the gospel that can lead people out of the hate and mistrust into the grace and forgiveness of Jesus Christ. Yes, I believe the cure for social injustice is the gospel of Jesus Christ. I know the "natural mind" and sometimes the liberal mind in today's church can't get that, but Jesus still changes lives. And I see God's grace at work every time we gather as a church, as people from dozens of ethnic backgrounds worship Christ together.
So, how should pastors and followers of Christ lead the way?
Lead with love. We must love God and our neighbors. We must love people with whom we disagree. People don't need our intellect; they need to know we care.
The Bible teaches that all of us are one race (Acts 17:26). Although we are created in the image of God (Genesis 1:26), our entire race is fallen. All of us are sinners who need Christ (Romans 5:12). God is no respecter of persons (Romans 2:11) but loves all people and gave His life for all (Romans 5:8).
As lovers of God and followers of Christ, we are to love our neighbors (James 2:8) and bear the burdens of others (Galatians 6:2)—even when we don't fully understand their hurt.
Remember, people don't care how much you know until they know how much you care. So reach out to your neighbors today. God desires all to be saved (Acts 1:8), and He wants us to be carriers of His love to everyone. We need to do more than create social media posts; we need to personally share the gospel and reach out to others with the love of Christ.
Lead to open your church. Open safely, but open more this week. We have already started our morning services. (See lancasterbaptist.org for our safety plan and policies.) We are now planning for on-site, socially-distanced Sunday night prayer meetings. Next Saturday, we will go door to door giving out the gospel message with gloves on. We won't go into a home, but we can't sit on the sidelines anymore.
And if I could say a word directly to church members: your pastor is tired. Most of us have worked endlessly during the pandemic. The emotional and spiritual stress has been real. So let me encourage you to encourage your pastor through the reopening of your church.
Lead when no one follows. Leadership is not the process of collecting public sentiment and distilling it into the most likely-to-be-embraced path. Leadership is creating an alternate way forward for those who want to come. And spiritual leaders find that way forward from God's Word. I think of Adoniram Judson who spent nearly seven years on a hostile mission field before he was able to see one person come to Christ. Yet, because of his leadership, there are underground churches in Myanmar preaching the gospel today.
We want to be wise. We want to listen to counsel. We still care for the safety and health of our church members. But above all, we want to follow Christ and lead others to Him.
The combination of problems facing our country and the people we serve is amazing. But, "greater is he that is in you, than he that is in the world" (1 John 4:4).
May God use us in this moment to be His message of peace, grace, and healing. May He be glorified through His church in 2020.