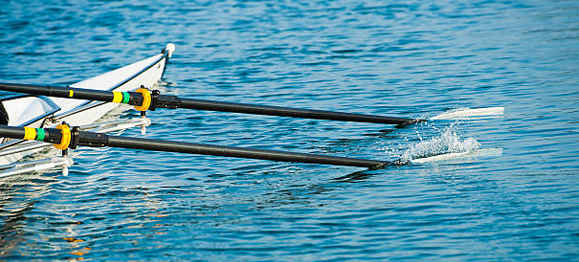 Thirty-four years ago this summer, the Lord brought our family to Lancaster, California. On our first Sunday night service, I preached a message from Philippians 1:27 which not only set the direction of our church for these past thirty-four years, but also became our theme verse. 
Only let your conversation be as it becometh the gospel of Christ: that whether I come and see you, or else be absent, I may hear of your affairs, that ye stand fast in one spirit, with one mind striving together for the faith of the gospel;—Philippians 1:27
In recent days, I've been thinking especially of the phrase "whether I come and see you, or else be absent." As our church family has been physically separated now for the past several weeks due to the coronavirus pandemic, this phrase has taken on new significance. 
I'm grateful that our church family has risen to the challenges of the moment and maintained the unified spirit, mind, and faith the apostle Paul wrote about in this verse. This unity is the result of the grace of God and the Christ-centered focus of our church family.
But whether it is a single local church or the combined efforts of multiple churches (such as in sending missionaries or planting a new church), Paul gave us three components of what creates true gospel unity. 
One Spirit
Effective gospel effort requires Spirit-filled labor. This is why it is vital that everyone involved in a church or gospel endeavor is saved and surrendered to the work of the Holy Spirit in their personal lives. 
Effective gospel effort requires Spirit-filled labor.
Click To Tweet
And be not drunk with wine, wherein is excess; but be filled with the Spirit;—Ephesians 5:18
As our church begins a new season of returning to corporate worship after two months of absence from one another, I have no desire to externally motivate people or guilt them into returning before they have peace in their spirit. In fact, my greatest concern as we enter this season is my personal walk in the fulness of the Spirit. And that is what I desire for our church family as well. As multiple individuals are indwelt by and yielded to the Holy Spirit, the result will be a unified group with "one spirit."
One Mind
Even surrendered Christians can find themselves pulling different directions from one another. So how did the early church maintain such unity in purpose as they marched forward for Christ? 
Well, in reality, they didn't always maintain one mind, but when they didn't, the apostles appealed to the authority of Scripture (which was sometimes being delivered in real-time through them into the New Testament we have today). Where unity returned was where all parties brought their minds under the Word of God. 
Nevertheless, whereto we have already attained, let us walk by the same rule, let us mind the same thing.—Philippians 3:16

Seeing ye have purified your souls in obeying the truth through the Spirit unto unfeigned love of the brethren, see that ye love one another with a pure heart fervently:—1 Peter 1:22
We, too, are bound to one another by the truth. There is no unity like the oneness that comes through shared doctrine formed through a shared commitment to God's Word as the final authority.
There is no unity like the oneness that comes through shared doctrine formed through a shared commitment to God's Word as the final authority.
Click To Tweet
All scripture is given by inspiration of God, and is profitable for doctrine, for reproof, for correction, for instruction in righteousness: That the man of God may be perfect, throughly furnished unto all good works.—2 Timothy 3:16–17
When you think about it, everything that the early church preached and practiced was contrary to their culture and society. But through the gospel and their shared obedience to Christ, the early churches were unified around the truths they held dear. 
One Faith
There is a battle raging today for "the faith which was once delivered unto the saints" (Jude 1:3). Many are leaving the faith, many have crawled into a closet to hide, but we must stand for our faith. This is the exhortation of Philippians 1:27: "that ye stand fast." A group of people who cherish the faith and rally around it in their shared purpose is a group of people who have gospel unity. 
Many are leaving the faith, many have crawled into a closet to hide, but we must STAND for our faith. (Philippians 1:27)
Click To Tweet
So how do we stand fast in the faith with unity? 
It begins with a personal stand in our everyday living. We can't deny Christ in our Monday through Saturday lives and effectively labor with others at church on Sunday. This is why Paul warned Timothy to take heed to himself as well as to his doctrine.
Take heed unto thyself, and unto the doctrine; continue in them: for in doing this thou shalt both save thyself, and them that hear thee.—1 Timothy 4:16
When individual members of a church family share this personal commitment to the faith, they are in unity as they stand for the faith in the church life.
Holding fast the faithful word as he hath been taught, that he may be able by sound doctrine both to exhort and to convince the gainsayers.—Titus 1:9
And when a church stands for the faith as a unified body, they can expect it to impact their community…which will eventually result in opposition. 
Sometimes we forget that Philippians 1:27 is followed by verse 28 which says, "And in nothing terrified by your adversaries…." The church at Philippi had adversaries who not only opposed them, but apparently opposed them with persecution which could have been terrifying. 
So Paul admonished them to expect adversaries and persecution. He encouraged them not to forsake the assignment God gave them because of opposition and suffering, but to stand strong by standing together in it. 
Striving Together
The unified efforts of the church at Philippi didn't happen in a vacuum. They were the result of one spirit, one mind, and one faith. 
In a season unlike any we have faced before, as churches around the world determine how and when to return to corporate worship, may we all heed the admonition of Philippians 1:27. May we, like a championship rowing team with synchronized efforts, strive together in one spirit, with one mind, and for the one faith of the gospel.