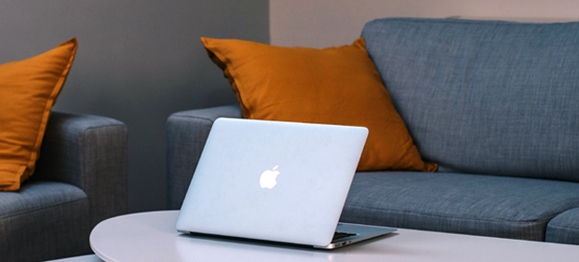 If you're like me, your schedule for this week looks nothing like what you envisioned it would four weeks ago. Not only is my daily or weekly schedule scrambled, but my calendar is upended due to COVID-19. 
Some of the changes have been hard. I miss seeing my grandchildren. Even drive-by, window visits aren't enough. And I miss our church family. While I'm thankful for technology and the ability to do fully live-streamed services and daily prayer times, I deeply miss the face-to-face fellowship of in-person assemblies, opportunities to minister through hospital visits, and a hundred other daily aspects of ministry that pastors think about. 
Others are facing difficult changes as well. Some in our church family are working long shifts as nurses, doctors, or first responders. Some are retail workers daily unsure if they are coming into contact with the virus. Some have been laid off. 
But in spite of the challenges and difficulties we are facing, we have an opportunity as well. And that opportunity is two-fold: trust God and seize the moment.
God Meant It unto Good
For any Christian who loves the Lord and His local church, the inability to gather right now due to social distancing guidelines is difficult. Some may even see it as a satanic attack on the church. 
But there is another way to look at it, and that is to see it filtered through the sovereignty of God. 
Think of the Old Testament Joseph. Surely it was a series of evil impulses that prompted his brothers to sell him into foreign slavery and then convince their father that he was dead. Yet God used even this for great good.
But as for you, ye thought evil against me; but God meant it unto good, to bring to pass, as it is this day, to save much people alive.—Genesis 50:20
Joseph's story, in fact, is something of an Old Testament example of the realities of Romans 8:28. 
And we know that all things work together for good to them that love God, to them who are the called according to his purpose.—Romans 8:28
I think back to my most recent book, Outsiders, and some of what God did in individual's lives through times of epidemic. 
John Wycliffe was an unsaved student at Oxford when the Black Plague began spreading through England. Many biographers trace his conversion to Christ to the thoughts awakened in his heart during this time.

 

George Müller started the orphanages which proved God's faithfulness to answer prayer after cholera swept Bristol, England, leaving hundreds of children without parents and destitute.
It's easy for us to look back and see God's sovereignty in the past…after we see the good that God brought through a trial. But you and I have been given the privilege of trusting God in the present tense. Today. Before we see the good. 
I don't know what all God may be doing through this season, but I have no doubt that He is at work. 
What Can You Do Now?
Besides trusting God, the other opportunity we have right now is to seize the moment. 
Rather than lamenting what we cannot do, let's look for what we can do. 
To once again look to history, think of some of the amazing gifts to us that have come out of the most unlikely circumstances: 
The apostle John wrote Revelation while exiled on the island of Patmos.
The apostle Paul wrote many of the epistles while under Roman imprisonment.

 

John Bunyan (also featured in Outsiders) wrote Pilgrims Progress from a jail cell in England.

 

Isaac Newton discovered the laws of gravity while forced to leave Cambridge because of the black plague. He also developed principles of calculus and theories on optics. This time was so productive to him, in fact, that he later called it his "year of wonders."

 
This isn't to say that the isolation or social distancing of COVID-19 will be wasted for you if a great creative wonder doesn't come of it. God gives us all different opportunities and different gifts. But the time will be wasted if you don't use it. 
Perhaps the best way to seize the moment is to ask yourself, "What can I do right now?" 
Perhaps the best way to seize the moment is to ask yourself, What can I do right now?
Click To Tweet
You can pray. You can encourage others. You can spend quality time with those who share your roof. You can study God's Word, perhaps in ways you have wanted to for a long time. You can take up a project or field of study that has interested you. You can give, learn, grow. 
I don't know specifically what opportunities are in front of you, but I encourage you to seize the moment. 
Sometime in the future, COVID-19 will be in the past. Do something now that will make you look back at it as a moment of opportunity. 
Sometime in the future, COVID-19 will be in the past. Do something now that will make you look back at it as a moment of opportunity.
Click To Tweet