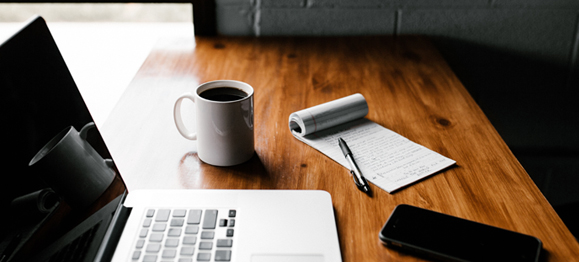 In the past two weeks, as COVID-19 has worked its way across our nation, it has turned our lives upside down. No one has remained untouched by the effects of this situation. From job losses to quarantines to social distancing, no one's life is the same as it was two weeks ago. Even school children have had significant changes as their schools have transitioned to online learning and, in many cases, Mom or Dad are now working from home. 
And in the midst of this, the difficulties we already faced remain. I think of people in our church family going through chemotherapy right now and others dealing with various health, family, and personal trials.
In a time of difficulty that seems to take over so many aspects of your life, it is easy to lose your bearings and spin your wheels in worry or distraction.
Sometimes, however, we just need to go back to the basics. Here are five musts every Christian should do today:
1. We must believe.
God has a purpose for allowing this virus and all the changes it has brought with it. I believe He is working in ways that are far greater than we can see. His love for us has not changed, and His promise to work all for our good and His glory remains. 
And we know that all things work together for good to them that love God, to them who are the called according to his purpose.—Romans 8:28
2. We must pray.
Worry is often a signal that we are not casting our cares upon the Lord as we should. Wouldn't it be wonderful if one of the outcomes of COVID-19 is a renewed prayer life among Christians? 
Pray for God's protection, your family, your church family, your pastor, those who are elderly or have underlying health conditions. Pray for missionaries depending on financial support. Pray for God's purposes to be accomplished in your life. Pray for opportunities to serve others and to share the gospel. 
Be careful for nothing; but in every thing by prayer and supplication with thanksgiving let your requests be made known unto God. And the peace of God, which passeth all understanding, shall keep your hearts and minds through Christ Jesus.—Philippians 4:6–7
3. We must rest.
If we're worried and stressed, we won't have the clarity to make wise decisions, and we won't be ready or able to help others. Sometimes, the best thing we can do is get a good night's sleep. 
It is vain for you to rise up early, to sit up late, to eat the bread of sorrows: for so he giveth his beloved sleep.—Psalm 127:2

I will both lay me down in peace, and sleep: for thou, Lord, only makest me dwell in safety.—Psalm 4:8
4. We must eat well.
It's easy at a time like this to load up on unhealthy foods. The whole nation is trying to stay healthy by avoiding a virus, but we're not all being as careful to stay healthy by eating a balanced diet with nutritious meals. We could literally make ourselves sick while we're waiting for everyone to get well. 
Whether therefore ye eat, or drink, or whatsoever ye do, do all to the glory of God.—1 Corinthians 10:31
5. We must encourage others.
There is someone near you right now who is having a harder time than you are. Ask God to lead you to them. Ask Him to bring to mind others you can encourage and to provide opportunities to share the gospel. Don't wait for an organized church event to share the love of Christ and the gospel of Christ. 
Wherefore comfort yourselves together, and edify one another, even as also ye do.—1 Thessalonians 5:11
Sometime down the road, COVID-19 will be behind us. But right now, in the middle of it, is when we will determine if it will be a time when we fell apart and lost focus…or if it will be a time of growth in our faith, prayer, health, and ministry to others.