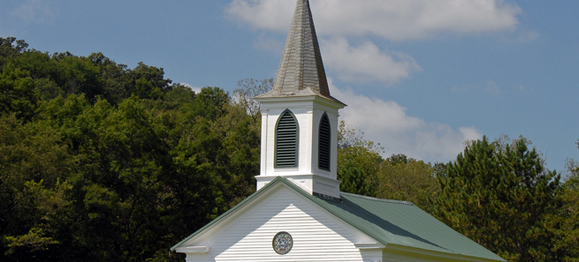 For many Christians in America, the novel coronavirus COVID-19 was something happening "over there" just a few weeks ago. And now this weekend, many of us are holding services online because we can't physically assemble as normal, due to social distancing.
Truthfully, though, churches in the first century and even around the world today have faced challenges related to large assemblies, often due to persecution. Their example—as well as dozens of passages in the New Testament—reminds us that the church is so much more than an assembly.*
As I teach in our new members class here at Lancaster Baptist, the church is not a building, but a called out group of people. We are the church. Now, more than ever before, we have the opportunity to function as local church bodies, even when our times of assembly are different than normal. 
Now, more than ever before, we have the opportunity to function as local church bodies, even when our times of assembly are different than normal.
Click To Tweet
The local church does so much more than assemble. Below are eight specific functions every member of every local church can participate in:
1. Pray—God invites us to bring every need we have to Him in prayer, and in this moment, we have many needs to bring to Him in prayer. But don't just pray for yourself—pray for one another in your church family.
Be careful for nothing; but in every thing by prayer and supplication with thanksgiving let your requests be made known unto God.—Philippians 4:6
2. Witness—Christ specifically commissioned the local church to share the gospel everywhere—in their communities and around the world. With the social distancing concerns of COVID-19, our efforts in sharing the gospel may be different than normal. But we are still called to do it. 
Perhaps God will give you an unexpected opportunity to talk with a neighbor or co-worker about salvation and eternity. Perhaps you can inclose a gospel tract in a bill you mail out or share your testimony on social media. 
But ye shall receive power, after that the Holy Ghost is come upon you: and ye shall be witnesses unto me both in Jerusalem, and in all Judæa, and in Samaria, and unto the uttermost part of the earth.—Acts 1:8
3. Carry one another's burdens—This is a time for churches to reach out to widows, elderly members, and those with underlying health conditions. Although we need to follow the recommendations for social distancing, this doesn't mean we can't help others. Buy and deliver groceries for a widow. Reach out with a phone call. Ask God to help you bear someone else's burden. 
Bear ye one another's burdens, and so fulfil the law of Christ.—Galatians 6:2
4. Fellowship—Local church fellowship has always been around shared doctrine. This fellowship can't be large gatherings right now. But it can be a phone call, text message, or note in the mail to let someone know you're thinking of them. 
Fellowship can also happen online. Beginning this Friday at 10:00 a.m. (PT), I'll be hosting a weekly online prayer meeting for our church family.
And they continued stedfastly in the apostles' doctrine and fellowship, and in breaking of bread, and in prayers.—Acts 2:42
5. Follow Christ as disciples—When Christ called His disciples, He gave them no expectation of ease or comfort. In some ways, the next few weeks will be a test of our discipleship. Will we continue to follow Christ in the midst of a global pandemic, even without the weekly physical meetings of the church body?
And whosoever doth not bear his cross, and come after me, cannot be my disciple.—Luke 14:26
6. Worship—What an amazing time in history we live in to have the availability of so many venues for online or live stream church services! And yet, in some ways, it may be more of a test of our priorities than ever before to make those living room streaming moments a focused time of worship and spiritual growth. As you remotely assemble with your church family around screens, be sure to give your attention and your heart to the worship and preaching of God's Word. 
But the hour cometh, and now is, when the true worshippers shall worship the Father in spirit and in truth: for the Father seeketh such to worship him. God is a Spirit: and they that worship him must worship him in spirit and in truth.—John 4:23–24
7. Give—God has designed the work of the local church to be carried out through the grace-filled giving of His people. Even through times of crisis, the work of the local church—both locally and around the world through missions—must go forward. So give faithfully.
Upon the first day of the week let every one of you lay by him in store, as God hath prospered him…—1 Corinthians 16:2
8. Serve—You may not be serving on a greeting team, helping as an usher, singing in the choir, or teaching a Sunday school class this week. But that doesn't mean there are not opportunities to serve those same people. Perhaps think of five people you ordinarily see as you usher, and call them this weekend to see how they are doing? If you are a small group or Sunday school teacher, reach out to every member of your class to check on them. 
…by love serve one another.—Galatians 5:13
We are right now in a moment of great opportunity for local churches to be the church. Let us pray, love, give, and witness with patience as we look to Jesus!
*Several years ago, I wrote a Bible study curriculum on the New Testament functions of a local church. It is titled Real Church, and Striving Together Publications is offering a free download of the leader guide through March 21, 2020.