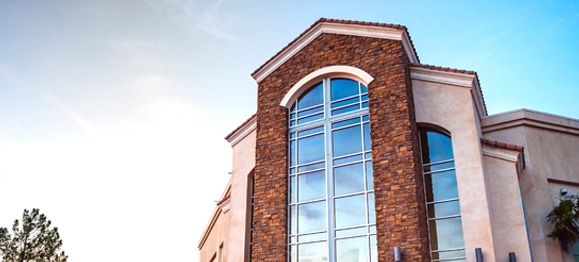 Dear Lancaster Baptist Family,
God has been so good to us, and I am thankful that He is always in control! I also believe that prayer truly makes a difference in needy times like these.
In light of the Coronavirus/COVID-19, I wanted to give a few updates regarding our church services.
We are thankful that at this time, there are no cases of the Coronavirus here in the Antelope Valley. We have consulted with Mayor Parris and local health officials and are continuing to follow their recommendations.
With these things in mind, I wanted to share our updated schedule for this week.
Sunday morning—In order to comply with the 250-person gathering recommendation from the Health Department, we will meet at 10:00 a.m. in our Connection Group locations this Sunday morning.
Although we'll not meet in the main auditorium, we'll be making each Connection Group location a live stream venue, and I will be teaching the classes via this technology. (If you do not normally attend a Connection Group, click here for a list of locations.)
This will be a very important gathering. In addition to our morning message, I will be explaining how we will communicate with the church through these next weeks or months of the Coronavirus challenges. 
If you have an underlying health condition or, because of your age, have concerns for the current virus epidemic, or if you are a caretaker of someone who may be vulnerable to the virus, let me encourage you to join us from home via live stream at lbclive.tv.
Sunday night—We are not canceling our 5:00 service, but we are changing the location. Rather than gathering in the main auditorium, we are encouraging you to gather with your family or a few friends and watch the live stream services from your home. You can do this by going to lbclive.tv.
This will be a special service as we all gather for the first time in our homes to watch, listen, and grow spiritually via live stream. We'll give you more information on Sunday morning about this special opportunity.
Wednesday night—Until further notice, our Wednesday evening service at 7:00 p.m. will be conducted as a live stream venue, and I invite you to join us for these special services online. Additionally, you will have an opportunity this Sunday morning to register for these services and receive extra updates along the way.
Additionally, here are a few things I want our church family to be aware of going forward:
Always—As always, all of our campus facilities, including childcare locations, are deep cleaned after every use. We have recently placed additional hand sanitizers throughout the property. We also encourage you to follow standard hygiene practices to stay healthy. These practices include washing hands frequently, using hand sanitizer, covering your mouth and nose when you cough or sneeze, and avoiding contact with sick individuals.
Live Stream—Each week, we will be notifying our church family via email and text regarding the church schedule. Every service of our church will be live streamed at lbclive.tv, and all services will have a downloadable outline. We are establishing a help desk line should you need help with this technology. You can access this by calling 661-946-4663, ext. 2190.
Online giving—Although the next few weeks will likely involve unique formats and scheduling of our services, the ministry responsibilities, both locally and around the world, will continue. Let's be faithful in our giving, whether that be in person on Sunday or electronically. (You can give securely online at giving.lancasterbaptist.org or through text at 661-250-6982. You may also mail a check directly to the church at 4020 E. Lancaster Blvd., Lancaster, CA 93535.)
Member Needs—If you have a question about the service schedule, have a need related to a ride or delivery of food related to the Coronavirus, please call our church office at 661-946-4663. We'll have someone available to answer questions during normal office hours, and our church will do our best to help in any way we can. Of course, always feel free to reach out to your adult connection group leader as well.
Updates—I'll share more thoroughly on Sunday morning special ways our staff is putting together to help our church family stay connected and updated through this season. Anytime, however, there is a change to our service schedule, we'll be sure to post it on the church website as well as on Facebook and Twitter accounts.
Let's continue to pray for one another as well as those who have been affected by COVID-19.
I'm looking forward to our services this Sunday and to sharing with you the unique opportunities we have for both worship and ministry during this time.
Remember, Jesus told us in John 16:33, "In the world ye shall have tribulation: but be of good cheer; I have overcome the world." Although this is a challenging time, we who know Christ can keep our confidence in Him!
Your Friend,
Paul Chappell
Pastor
P. S. This would be a great time to download the church app for push notification updates. This app is available in both iOS as well as Android platforms.