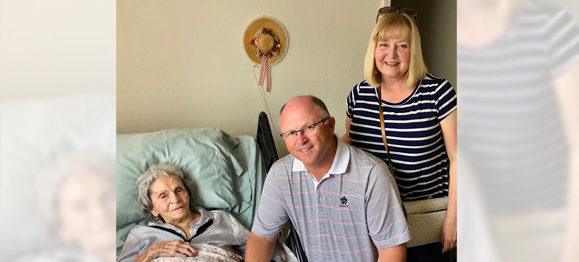 Just after Spiritual Leadership Conference concluded in Lancaster last week, Terrie and I got a call that my 100-year-old grandmother was nearing Heaven, and we should come see her soon. We came as quickly as we could, and she entered the presence of Christ last night.
It is hard to imagine all Grandmother experienced in her life. She was married to my grandfather at the age of sixteen, and together they cleared land in Southwest Colorado and developed the farm that has been such a great part of our family legacy until today. 
Grandmother endured many hardships including times of drought, recession, depression, and war. But the greatest decision she made in her lifetime was to accept Jesus Christ as her Saviour. She and my granddad were both saved in the 1940s as the result of an American Sunday School Union missionary who went from farm to farm in Southwest Colorado.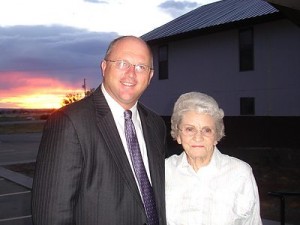 Over the past few days, I've been reading the letters she has sent me over the years. All of them express prayer for me and for our ministry. In fact, I'm convinced that her prayers for me have been the unseen source of many of God's blessings at Lancaster Baptist Church and West Coast Baptist College. 
But all of her letters also express a soulwinner's heart. When healthy, she regularly went into the community to share the gospel with others. And when in the hospital or homebound, as she was the last several years of her life, she witnessed to every nurse who came to her home…and she led many to Christ. 
One of her letters, written while in her eighties from a hospital bed, reads, "Paul, I haven't been able to lead anyone to the Lord since I left home." Her passion for the souls of others stirs me. Every time I'm in Cortez, invariably, someone tells me, "Your grandmother led me to Christ."  
I suppose a lot of things could be said about our lives after we enter eternity, but to hear people say, "I will be in Heaven because of this person's faithful witness" is an amazing testimony. And I believe that the joy Grandmother is experiencing now as she is reunited with my granddad and many of those whom she led to Christ over the past seven decades is second only to the joy of seeing her Saviour.