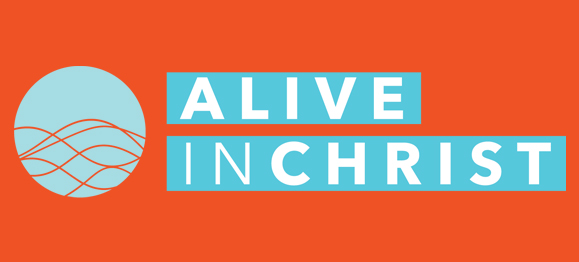 Spiritual Leadership Conference 2019 begins this Monday. The day before, we celebrate Anniversary Sunday at Lancaster Baptist Church. 
I'm excited about this upcoming week and am asking the Lord to work in a great way in all of our lives as we focus on the theme "Alive in Christ." 
Our church family has been praying around the clock this past week, and we look forward to welcoming many pastors and guests from across the country and around the world. 
If you are coming for the conference, or if you are not able to be here but want to participate as much as possible, here are three ways to be a part:
Conference App
The Spiritual Leadership Conference app (available on both iOS and Android) provides helpful, updated information on session times and titles, information on speakers, nursery locations, and a campus map. The app also provides (for Android users) a link to the live stream and (for iOS users) direct access to the live stream.
For conference delegates, the app also includes a concierge service, a personalized conference schedule, and the ability to ask questions for the discussion panels directly through the app. Enable notifications to receive updates on schedule changes or other helpful information.
Conference Live Stream
All of the services and the sessions that take place in the main auditorium will be live streamed at lbclive.tv. 
Below is a schedule for the live stream. All times are given in Pacific Daylight Time (UTC-7). A full conference schedule is available at slconference.com.
Sunday, June 9, 2019
—Celebrating the 33rd Anniversary of Lancaster Baptist Church
8:30 am – Early Service
11:00 am – Morning Service
5:00 pm – Evening Service
Monday, June 10, 2019
6:00 pm – Pre-service Interviews
6:30 pm – Evening Service—Paul Chappell 
Tuesday, June 11, 2019
8:00 am – General Session—Kerry Nance
9:45 am – General Session, Stewardship and Oversight of Local Church Ministry—Paul Chappell
2:30 pm – Spiritual Leadership Conference Asia panel
6:00 pm – Pre-service Interviews
6:30 pm – Evening Service—Tyler Gillit, R. B. Ouellette 
Wednesday, June 12, 2019
8:00 am – General Session—Dr. Don Sisk and Gabriel Ruhl
9:45 am – General Session, Leading in a Broken Society—Paul Chappell
6:00 pm – Pre-service Interviews
6:30 pm – Evening Service—Dr. David Gibbs, Jr.
Conference Social Media
You can follow @slconference on Twitter and Instagram or like Spiritual Leadership Conference on Facebook for updates throughout the conference. (I'll be posting updates and photos on my Twitter, Instagram, and Facebook channels as well.)
We're using the hashtag #slc19 across the social media platforms, so whether you are attending in person or watching live stream, join the conversation to share how the Lord is using the conference in your life!