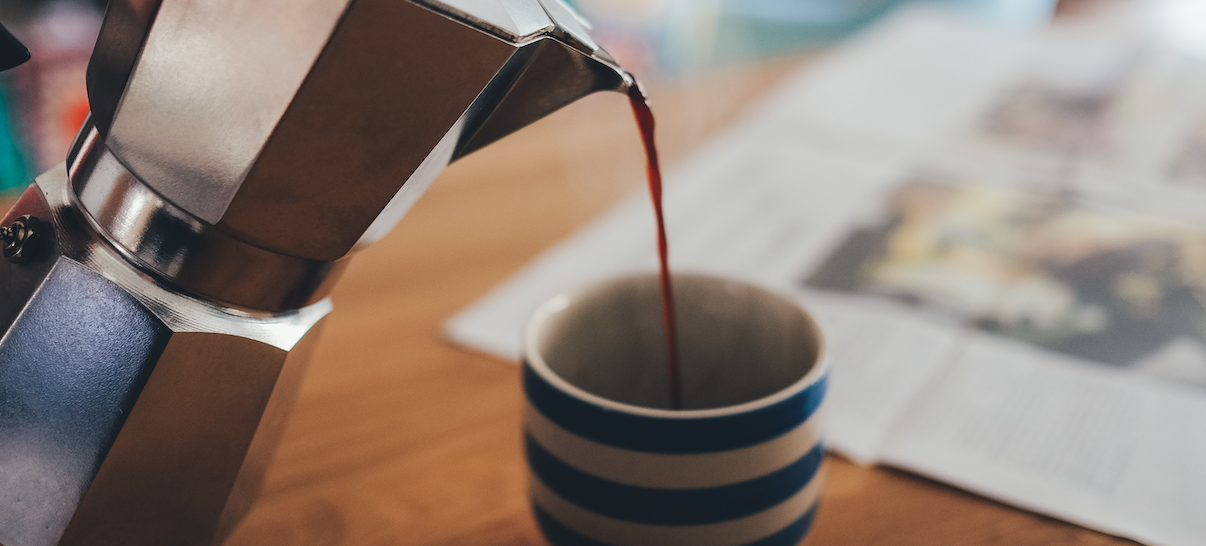 No doubt about it, Resurrection Sunday is a highlight of the year. I thank God for the opportunity it provides many churches for extended outreach and gospel preaching, and I praise Him for every soul saved around the world this weekend.
It is always a blessing to me to watch our church family invest extra time and energy to share the gospel in the days leading up to Easter. (In the weeks preceding Easter, our church family went to every home in our community with a gospel invitation.) And it is, of course, a joy to see people saved in the services as fruit of this labor. Another blessing of the weekend is receiving texts from other pastors and seeing reports on Twitter of people saved in other churches. I love hearing how God is working through local churches around the world.
If you're like me, however, on the day after Resurrection Sunday, you are exhausted, and your mind is spinning. There is so much to rejoice in…and so much to do as follow up. And coupled with physical and emotional exhaustion, it's easy to lose focus. It is easy for your mind to go to the guests who didn't come, the goals you didn't reach, or the part of your sermon that you don't think came out clearly.
But if what we preached and taught on Resurrection Sunday is true, it is true on the Monday following as well. Here are several truths around which to recenter your focus and even to clarify your to do list.
On the day after Easter…
The tomb is still empty—rejoice in your Saviour.
Today would be an excellent day to carve out an hour and read the gospel accounts of the Resurrection. Take time to simply rejoice in what it means for you to serve a risen Saviour. Worship Him. Thank Him for His sacrifice. And, even in fatigue, recommit your heart and life to Him.
He is not here: for he is risen, as he said. Come, see the place where the Lord lay.—Matthew 28:6
Jesus is still alive—rest in His power.
You're tired, but He is not. Christ's resurrection is proof that God can do anything…and that He isn't dependent on us to do it.
And when they looked, they saw that the stone was rolled away: for it was very great.—Mark 16:4

And Jesus came and spake unto them, saying, All power is given unto me in heaven and in earth.—Matthew 28:18
Christ's resurrection is proof that God can do anything…and that He isn't dependent on us to do it.
Click To Tweet
Christ's promises are still true—find one and hold onto it.
One of the reasons the disciples were crushed by Christ's crucifixion was because they didn't understand and hold onto the promises He had already given them about His resurrection. What hope we miss when we neglect God's promises!
He is not here, but is risen: remember how he spake unto you when he was yet in Galilee,—Luke 24:6
God still uses
common

men—follow Him.

When Jesus first called Peter by the shores of Galillee, His call was simple: "Follow me." After Peter denied the Lord and then abandoned discipleship for fishing, Jesus's call back was just as clear: Follow Me. Those two words are the heart of our calling as disciples of Christ, and they are tremendous words around which to recenter our hearts. Our risen Saviour calls us to follow Him; it is as simple as that.
And he saith unto them, Follow me, and I will make you fishers of men.—Matthew 4:19

…And when he had spoken this, he saith unto him, Follow me.—John 21:19
The gospel still saves—keep sharing it.
Have you ever considered that the largest numbers of salvations recorded in Scripture took place in the weeks following the Resurrection? Certainly this is because of the Holy Spirit's indwelling after Christ ascended to Heaven. But the Holy Spirit used the fact that Christ's crucifixion and resurrection were still fresh on people's hearts to convict them of salvation.
Did you have guests who didn't come to Easter services? Go back to their homes. Ask God for an opportunity to share the gospel with them again. Are there people in your community who still don't know Christ? Don't stop witnessing just because Easter Sunday is past!
Therefore let all the house of Israel know assuredly, that God hath made that same Jesus, whom ye have crucified, both Lord and Christ. Now when they heard this, they were pricked in their heart, and said unto Peter and to the rest of the apostles, Men and brethren, what shall we do?—Acts 2:36–37
New Christians still need to be discipled—schedule follow up visits.
On a weekend when we have seen many people trust Christ in our services, as we just had, I believe we must be diligent in follow up. New Christians need to be baptized, taught, and discipled. This is as much a part of the Great Commission as preaching the gospel.
You may need a day off today, but take a few minutes to schedule your follow up visits for the rest of this week. Make phone calls or send texts to those who trusted Christ yesterday to let them know again how glad you are for them and to schedule a time when you can visit.
Go ye therefore, and teach all nations, baptizing them in the name of the Father, and of the Son, and of the Holy Ghost: Teaching them to observe all things whatsoever I have commanded you: and, lo, I am with you alway, even unto the end of the world. Amen.—Matthew 28:19–20
Your family still needs you—spend time with them.
After fully expending yourself in a large event, it is good for you to rest, and it is good for your marriage and your children if you schedule some extra family time this week. Even if it can't happen today, schedule it today. It will encourage your family.
If there is ever a day which should find Christians rejoicing in a risen Saviour, it is not just on Resurrection Sunday. It is every day. It is today.
He is still alive.
If there is ever a day which should find Christians rejoicing in a risen Saviour, it is not just on Resurrection Sunday. It is every day. It is today.
Click To Tweet