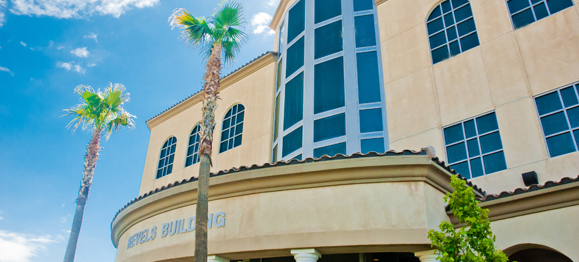 Since West Coast Baptist College opened its doors in the fall of 1995, the Lord has allowed us to graduate over 2,500 students. It is our privilege to partner with sending pastors and parents in training young people for local church ministry, and we praise the Lord for our graduates around the world preaching the gospel, teaching in Christian schools, planting churches, and involved in many facets of the work of the ministry. 
Three and a half years ago, we began the process to pursue accreditation through a non-government, independent agency—the Transnational Association of Christian Colleges and Schools (TRACS) to augment our current program. We saw this voluntary accreditation process as something that would not only strengthen the academic disciplines that lend to excellence, but also as something that would allow us to honor the GI bill for military members called into ministry, accept earned scholarships for high school graduates, continue to accept foreign students, and several other factors we shared at the beginning of this process.
We are thrilled today to announce that WCBC has officially been granted accredited status with TRACS.
The road to accreditation has been rigorous and has indeed strengthened our academic program. We are thankful for the input of the peer-based review of other Christian college administrators that has helped us continue in our commitment to excellence. Additionally, I am thankful for the tremendous amount of work our steering committee, department chairs, and entire faculty and staff have invested in this process. Their heart for our students and commitment to serving them is humbling. 
We are more committed than ever to our founding mission of training laborers for His harvest, and we thank the Lord for the ways in which accreditation will help our students and enable us to continue to fulfill that mission.