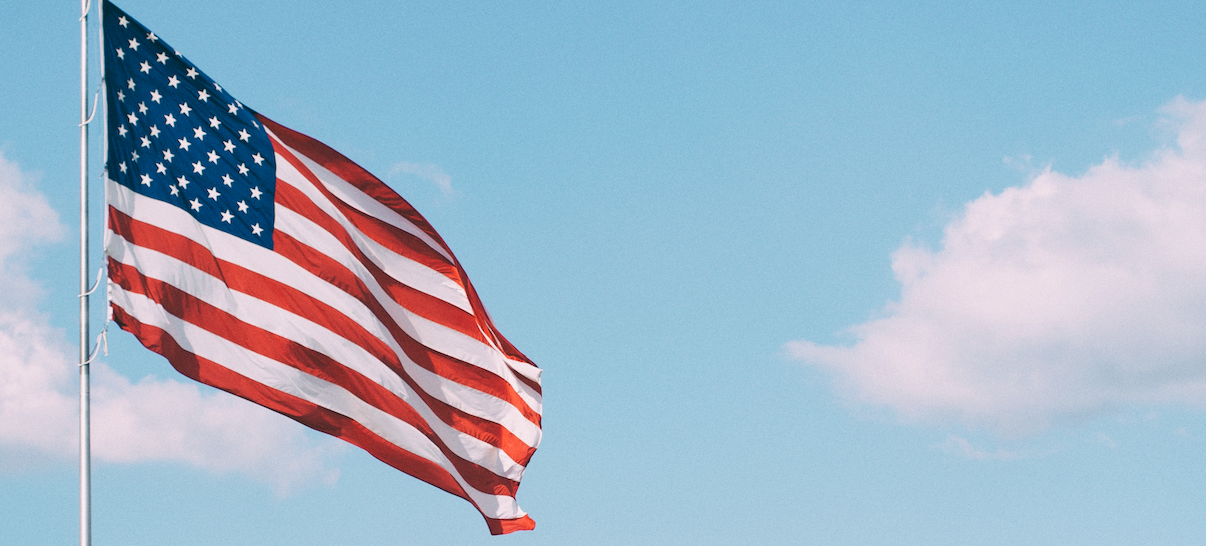 2/14/19 update: Todd Starnes needed to cancel the "One Nation Under God" event due to scheduling conflicts. We remain greatly concerned about the encroachments upon religious liberty and look forward to other opportunities to voice our concerns. We appreciate Todd Starnes' daily stand on these issues.
I've recently been studying the lives of men and women who God has used through the centuries as beacons of His truth—particularly during the dark ages in Europe. One of the aspects of this study that always arrests my attention is how even back then, in cultures where brutal executions for simple offenses were common, our Baptist forefathers held to individual soul liberty. Indeed, it's one of our Baptist distinctives. 
Here in America, too, Baptists were persecuted for their convictions, but through God's grace, they also were instrumental in giving us religious liberty, particularly through the Bill of Rights.
Religious liberty is a gift. And it is under attack in our day. 
For instance: 
Just weeks ago, Second Lady Karen Pence came under fire as hater because she is teaching at a Christian school which believes in marriage between a man and a woman. (I discussed this with Todd Starnes on his radio show. Click here to listen.)
Last year, our California assembly proposed AB 2943, a broad-sweeping bill which would make any "sexual orientation change effort" an "unlawful business practice." I wrote

 

about how this was an attack on free speech everywhere. Thankfully, Christians across our state contacted our legislature. The bill was tabled, although it is being reintroduced this spring.
A couple years ago, our state senate proposed SB 1146, which would have prohibited Christian colleges from requiring a code of biblical morality for staff, faculty, and students. We were gravely concerned and worked with Christian colleges across the state to voice our concerns to the legislature. The wording of the bill shifted to simply require colleges to provide clear notice of their moral conduct policies.
Standing for religious liberty has always been a passion of my heart. I don't want to take this great gift God has given us here in America for granted. 
And perhaps I am more keenly aware than some of the need to stand with others in this battle because I am ministering in a state that is hostile to the Bible and its values. For this reason, I am thankful for any ally in this battle. 
Over the years, we've held meetings and spoken with Christian leaders to fight abortion, crime in our community, the growth of marijuana, the LGBT agenda, and other issues. A few years ago, we held a press conference with ministers from different backgrounds for a young boy in our community who had been saved at our church and was being told by a school employee that he could not share Bible verse cards at lunch because of "separation of church and state." We've gone to Washington DC to pray with and encourage our elected officials. 
I believe these are moments in which we need to be salt and light in our world as we stand for religious liberty. 
This is why I was happy to accept the invitation from my friend and Fox News personality, Todd Starnes, to speak at his "One Nation under God" event for religious liberty this spring. This conference is not billed as a Bible conference but is primarily a conference for Christian liberty. Certainly we will share biblical principles and assert our first amendment privilege. Speakers include those who are known for their stand on religious liberty issues, representing organizations such as Family Research Council, First Liberty Institute, and American Family Radio. Also speaking will be Dr. Robert Jeffress who is often interviewed on television related to religious liberty issues, as well as several conservative media hosts and spokespeople. I understand the event will be held at, but not sponsored by, First Baptist Church in Villa Rica, Georgia, on May 3–4, 2019.
Most pastors I know, including those who have strong convictions regarding ecclesiastical separation, will similarly stand in their community against abortion or for candidates who take a biblically-consistent position on these kinds of issues. I have often seen them on social media standing with other members of the clergy to support candidates or causes. Some may not understand the need to stand in this way. But I am grateful for religious liberty and intend to stand for it and stand with others who have the gumption to stand as well.
Ultimately, we know our primary calling is to preach the gospel. Christian patriots, however, have always defended the right for others to preach the gospel. Because we have this gift of liberty, I believe we must, as Nehemiah of old, take the sword and the trowel, standing for truth and protecting the right to proclaim the truth.