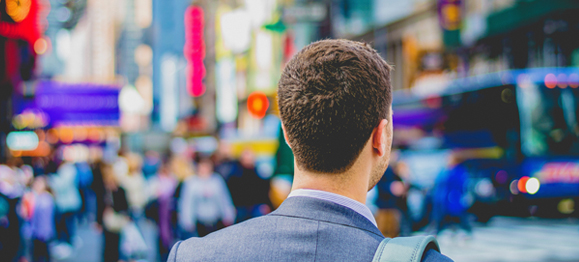 Fifty years ago, a man I've never met, Kent Keith, wrote a little booklet in which he included ten "Paradoxical Commandments." They've made their way around the world and have often been separated from their author's name.
I can't remember where I first read and copied them, but I included them in my book Guided by Grace, attributing them to "author unknown." It was only this month as I read them again and decided to try Google to find their source, that I uncovered the name of the author.
These ten statements are powerful and true descriptions of Christ-like, servant leadership. In Guided by Grace, I slightly adjusted a few and added verses to each. I'm giving them to you in that form. I hope they challenge you as they do me.
People are illogical, unreasonable, and self-centered. Love and trust them anyway.


Then said Jesus, Father, forgive them; they know not what they do.—Luke 23:24

If you do good, people will accuse you of selfish ulterior motives. Do good anyway.


But whereunto shall I liken this generation? It is like unto children…The Son of man came eating and drinking, and they say, Behold a man gluttonous, and a winebibber, a friend of publicans and sinners. But wisdom is justified of her children.—Matthew 11:16, 19

If you are successful you will win false friends and true enemies. Succeed anyway. The crowds who cheered Him on Sunday and called Him King were the same who on Friday cried, "Crucify Him."


And as he went, they spread their clothes in the way. And when he was come nigh, even now at the descent of the Mount of Olives…Saying, Blessed be the King that cometh in the name of the Lord: peace in heaven, and glory in the highest.—Luke 19:36–38
But they cried out, Away with him, crucify him.—John 19:15

The service you render today will be forgotten tomorrow. Serve people anyway.


And Jesus answering said, Were there not ten cleansed? But where are the nine?—Luke 17:17

Honesty and frankness will make you vulnerable. Be honest and frank anyway.


Suppose ye that I am come to give peace on earth? I tell you, Nay; but rather division.—Luke 12:51
I tell you, Nay: but except ye repent, ye shall all likewise perish.—Luke 13:5

The biggest men with the biggest ideas can be shot down by the smallest men with the smallest ideas. Think big anyway.


And truly the Son of man goeth as it was determined…And there was also a strife among them, which of them should be accounted the greatest.—Luke 22:22, 24

People pretend to love the "little" people, but sell their souls to the "big" people. Fight for the "little" people anyway.


But Jesus said, Suffer the little children, and forbid them not, to come unto me: for of such is the kingdom of heaven.—Matthew 19:14

What you spend years building may be destroyed overnight. Build anyway.


Now he that betrayed him gave them a sign, saying, Whosoever I shall kiss, that same is he: hold him fast. And forthwith he came to Jesus and said, Hail, master; and kissed him…But all this was done, that the scriptures of the prophets might be fulfilled. Then all the disciples forsook him, and fled.—Matthew 26:48–49 ,56

People really need help, but may attack you if you do help. Help people anyway.


The Spirit of the Lord is upon me, because he hath anointed me to preach the gospel to the poor; he hath sent me to heal the brokenhearted, to preach deliverance to the captives, and recovering of sight to the blind, to set at liberty them that are bruised, to preach the acceptable year of the Lord…And all they in the synagogue, when they heard these things, were filled with wrath, and rose up, and thrust him out of the city, and led him unto the brow of the hill whereon their city was built, that they might cast him down headlong.—Luke 4:18–19, 28–29

Give the world the best you have and you'll get kicked in the teeth. Give the world the best you have anyway.


Therefore when they were gathered together, Pilate said unto them, Whom will ye that I released unto you? Barabas, or Jesus which called Christ?…They said, Barabas.—Matthew 27:17, 21