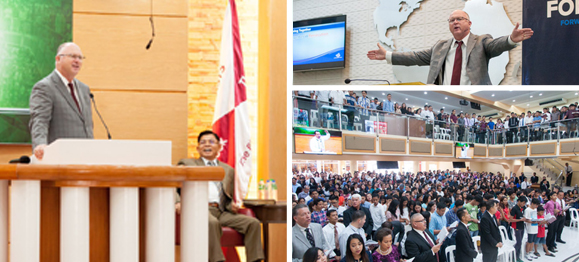 After the 2016 Spiritual Leadership Conference Asia, we not only made immediate plans for a 2018 conference, but we also determined to add as far-reaching outreach the weekend before the conference as would be possible.
Over the past several months, our team in Lancaster has coordinated with pastors across the Philippines planning for a courageous soulwinning outreach with youth rallies on Friday and Saturday as well as evangelistic-themed services in churches on Sunday. Each of the rallies and services were hosted by local churches and had a guest speaker who was a part of our delegation.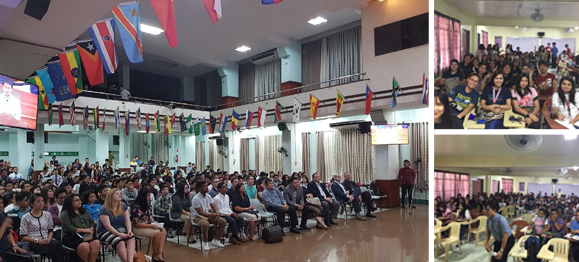 We hoped and prayed that God would do something great. But I think we were all blown away by just how great what He did was.
From the earliest rallies on Friday night, we were amazed at the response. Not only were the rallies well attended, but God greatly blessed the preaching of the gospel. Many, many teenagers and college students responded to the invitations and trusted Christ as their Saviour.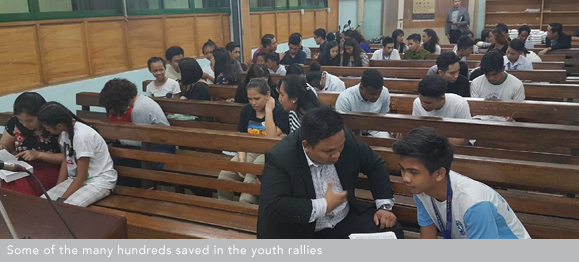 Saturday began with our group going soulwinning with area pastors and churches. Many from our group had the opportunity to carefully present the gospel to one and two people at a time and saw many come to faith in Christ. It was a joy to personally lead four people to Christ.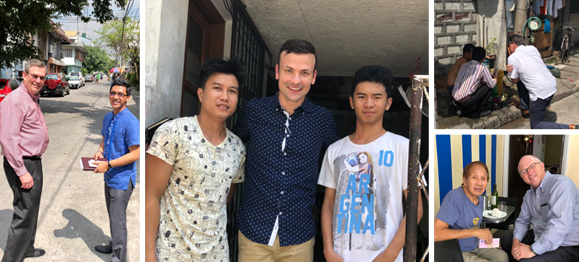 Saturday concluded with several more youth rallies and many more saved.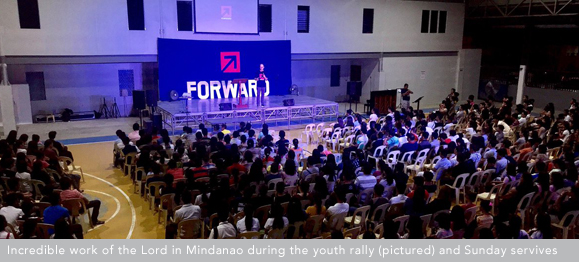 On Sunday, pastors from our team preached in thirty churches across the Philippines. Many of these services were evangelistically themed, and many lost people heard the gospel and trusted Christ.
Reports from the weekend are still trickling in, but already, we have heard of well over five hundred people who have trusted Christ just in these past three days.
Now unto him that is able to do exceeding abundantly above all that we ask or think, according to the power that worketh in us,—Ephesians 3:20
Local pastors and churches will work to follow up on each of the new Christians reached in their areas, helping to establish them in their new relationship with Christ.
This afternoon, as we now prepare for the Roundtable Conference beginning this evening and then the main conference that begins on Tuesday evening, I am encouraged and what the Lord is doing and asking Him to continue to work in the way that only He can.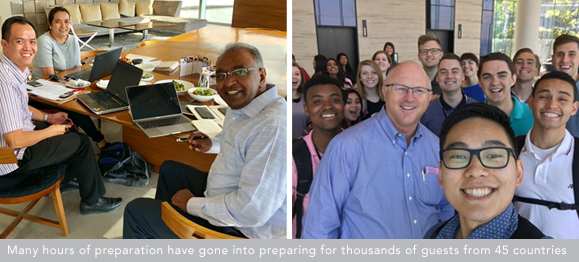 May God use these next four days to many times multiply what He has already done this weekend as pastors, missionaries, and Christian workers are encouraged and equipped, new laborers surrender to serve, and, prayerfully, churches are planted all across Asia and the 10-40 window.
Please pray with us. We've been reminded already that God can do "exceeding abundantly above all that we ask or think," and we're asking Him to continue.