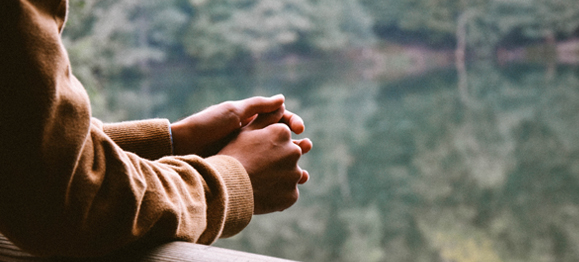 Many of us pray for revival.
But what, specifically, do we mean by the phrase "pray for revival"?
Our theme for 2018 at Lancaster Baptist Church is Revive, and January 28–31, we'll be meeting for a Week of Awakening, with Dr. John Goetsch.
We know that we cannot "organize revival." (I think of revivals such as the Welsh Revival of 1904-1905 when over 100,000 people were saved.) True revival is the work of God. But we are asking God to work.
A few of our staff put together the following prayer list for our church family. It provides ten specific ways to pray as we ask the Lord to do the work that only He can do.
Perhaps this list would be a help to others who also pray with the psalmist, "Wilt thou not revive us again: that thy people may rejoice in thee?" (Psalm 85:6).
10 Prayer Requests for Genuine Revival
That God would search my heart and reveal anything in my life that is not right with Him.
Search me, O God, and know my heart: try me, and know my thoughts: And see if there be any wicked way in me, and lead me in the way everlasting.—Psalm 139:23–24
That God would break any stubbornness and hardness of my heart.
Sow to yourselves in righteousness, reap in mercy; break up your fallow ground: for it is time to seek the Lord, till he come and rain righteousness upon you.—Hosea 10:12
That God would show me any relationships that need to be restored.
Moreover if thy brother shall trespass against thee, go and tell him his fault between thee and him alone: if he shall hear thee, thou hast gained thy brother.—Matthew 18:15
That God would help me to have a sensitivity to the Holy Spirit that I have never experienced.
And grieve not the holy Spirit of God, whereby ye are sealed unto the day of redemption.—Ephesians 4:30
That God would grant me a deep conviction of sin, repentance, and a renewed fear of God.
For godly sorrow worketh repentance to salvation not to be repented of: but the sorrow of the world worketh death.—2 Corinthians 7:10
That God would give me a spiritual hunger and fervency that I have never known.
Blessed are they which do hunger and thirst after righteousness: for they shall be filled.—Matthew 5:6
That God would bring loving unity and deep harmony in my church and my family.
By this shall all men know that ye are my disciples, if ye have love one to another.—John 13:35
That God would fill my heart with a passion to see people saved.
I say the truth in Christ, I lie not, my conscience also bearing me witness in the Holy Ghost, That I have great heaviness and continual sorrow in my heart. For I could wish that myself were accursed from Christ for my brethren, my kinsmen according to the flesh:—Romans 9:1–3
That God would call many from among our church to missions and Christian service.
Then saith he unto his disciples, The harvest truly is plenteous, but the labourers are few; Pray ye therefore the Lord of the harvest, that he will send forth labourers into his harvest.—Matthew 9:37–38
That God would take what He does in our church family and use us to the furtherance of the gospel around the world.
And Jesus came and spake unto them, saying, All power is given unto me in heaven and in earth. Go ye therefore, and teach all nations, baptizing them in the name of the Father, and of the Son, and of the Holy Ghost: Teaching them to observe all things whatsoever I have commanded you: and, lo, I am with you alway, even unto the end of the world. Amen.—Matthew 28:18–20
As mentioned above, our Week of Awakening services at Lancaster Baptist Church will be January 28–31. Join us if you are in the area! The services will also be available via live stream at lbclive.tv.
Sunday, January 28, 2018
8:30 a.m.        Early Service
11:00 a.m.      Morning Service
5:00 p.m.        Evening Service
Monday–Wednesday, January 29–31, 2018
7:00 p.m.        Evening Service