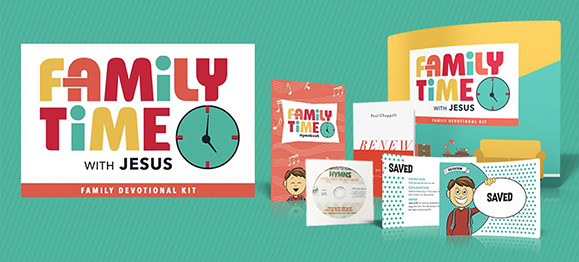 As both a dad and a pastor, one of the areas I believe is most crucial, and perhaps most often lacking, in Christian homes is to have a daily time when families come together around God's Word.
From the time our children were young, Terrie and I began this practice, and I believe was significant in giving them a biblical foundation for life. We weren't perfect at it. There were days we were rushed or distracted, and I suppose there were some days we missed. But we worked hard to be consistent. And with all our children now grown, I'm thankful we kept at it over the years.
More than a ritual, family devotions should be a means through which parents can instill Bible truth and pass on Bible doctrine to their children. Even children can understand the foundational truths of God's Word. (For tips on beginning family devotions see the post "4 Ways to Make Family Devotions Work.")
A few months ago, while reflecting on the need for parents to teach God's Word and for children to understand basic Bible words associated with the doctrines we hold dear, I had an idea—the result of which is a new resource titled "Family Time with Jesus." This packet includes four items to help families enrich their devotion times:
Bible Definition Cards—fifty-two cards with key biblical terms and concepts, each giving simple definitions and explanations with Scripture references
Renew devotional book—ninety short devotional readings for the whole family
Family Time Hymnbook—a compilation of fifty-two well-known hymns that can be sung or read during family devotions
Hymns Every Child Should Know—a CD with twenty-five hymns sung by children
All four items in this packet will be helpful to families. But I am especially excited about the Bible definition cards. I believe it is important that children (not to mention adults) learn the meaning of Bible words like justify, redeem, regenerate, propitiation, inspiration, and others that relate to vital Bible doctrines.
Each of the fifty-two cards covers a Bible word or concept (such as trinity) and presents the definition in a simple, easy-to-understand way. They include bright colors and illustrations that make them attractive to elementary-aged children.
I pray this resource is a help to families—yours and those you know—in passing on the faith to the next generation.
For more information or to purchase, visit strivingtogether.com.