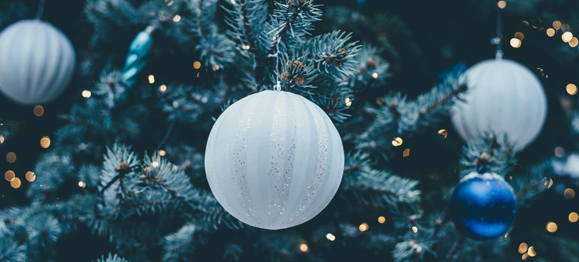 Christmas might very well be the most wonderful time of the year…but it is also the busiest! I know for our ministry, the next three weeks are packed with activity—extra Christmas outreach, special Christmas services, and unique opportunities for ministry. On top of all of that, we have our annual Vision Sunday just two weeks after Christmas.
If we're not careful, December (or any other "busy season") can become a whirl of activity with little focus or meaning.
What can you do during a full-calendar season to maintain a focus on the Lord and keep personal equilibrium? Here are six practical suggestions:
View each event as a potential life-changing moment. Yes, December is busy. But it is full of opportunities to share the gospel and preach some of the greatest doctrinal truths of Scripture. Don't begrudge the opportunity to exalt Christ. If you look at the many services of this month as so many individual burdens, you will become weary. If you look at each service as an opportunity to lift up Christ and see people saved, Christians renewed, and even to refocus your own heart on Jesus, you'll be refreshed.
Carve margin between events. Granted, you probably can't make time for much margin. But schedule moments you can look forward to—a cup of coffee with a friend, a family dinner, a few moments of down time, etc.
Maintain personal time with God each day. As wonderful as it is to preach Christ and share the gospel, ministering to others can never be a replacement for seeking God's face. In fact, the more we give to others in ministry, the more we need to be replenished through personal time with the Lord. Guard your time in God's Word and in the prayer closest.
Ministering to others can never be a replacement for seeking God's face. Click To Tweet
 Include family in ministry outreach. Make Christmas outreach for your family special by including them in it. Take your children with you on visits. Create family traditions around the church Christmas events.
Remember special events mean very much to people who are without family. Holidays can be a lonely time for widows, single parents, shut-ins, and the bereaved. As you consider the extra services during a season like Christmas, remember the privilege it is to encourage and serve those who would otherwise be lonely.
Witness. Fruitless Christians often complain. But my experience is that when I get to lead someone to Christ, my feeling of busyness turns to joy.
If a busy season is full of just so many activities, it can feel empty and burdensome. And we become weary and depleted.
But if we maintain a focus on Christ and a servant's heart, even a busy season can be full of worship, wonder, and joy.
Focusing on Christ and serving others can make even a busy season full of joy.
Click To Tweet
And the shepherds returned, glorifying and praising God for all the things that they had heard and seen, as it was told unto them.—Luke 2:20