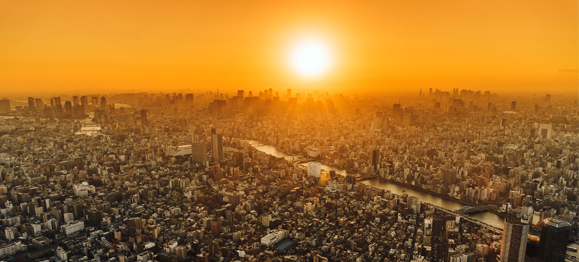 Just ten degrees north of the equator to forty degrees north, on the Eastern Hemisphere, lies a relatively narrow section of the world—the 10/40 window—that holds over half of the world's population.
Of these almost five billion people, close to 90 percent are unreached with the gospel.
Because of the great need of this region—including its tremendous need for more gospel laborers as well as the encouragement of those already serving—we are excited to once again host Spiritual Leadership Conference Asia February 27–March 1, 2018 in Manila.
This three-day gathering of missionaries, national pastors, businessmen, and local Christians is proving to be larger than our 2016 conference. With delegates already registered from thirty-six countries across Asia, Africa, Australia, and New Zealand, we are excited to see what the Lord will do through this historic gathering.
What We Are Planning to Do
For the conference itself, we are, in effect, bringing the annual Spiritual Leadership Conference to Manila. Daytime sessions will include practical training and ideas on soulwinning, discipleship, church leadership, and more. The evening sessions will include encouraging music and challenging Bible preaching. (You can view a schedule and list of speakers at slconferenceasia.com.)
But this year we are adding a roundtable for businessmen the day before the conference. This meeting will help network Christian business leaders with others who also have a heart for world evangelism. Together they will investigate how they can strategically partner with missionaries and national pastors in the 10/40 window to reach more people with the gospel.
Additionally, on the weekend before the conference begins, we are planning a courageous soul winning outreach with thirty churches participating nationwide. Each church will have a guest speaker who is a part of our delegation, and every church is asking God for a great harvest of souls.
Fruit We Are Praying Will Result
We are praying that the fruit of this conference will last far longer than the week we are in Asia. Specifically, we pray that existing laborers in this region of the world will be encouraged, equipped, and edified in their work. We pray that during the conference local Christians and Bible college students will surrender their lives to serve in this part of the world. And we're praying that new churches will be planted throughout the 10/40 window as well.
We have been encouraged already by reports of all of these things taking place as a result of the 2016 conference in Manila. I hope in the future to share some of the specific stories here on this blog.
How You Can Have a Part
I share these goals with you because there are specific ways you can have a part in this opportunity to impact the 10/40 window with the gospel:
Pray
Frist of all, we ask that you add Spiritual Leadership Conference Asia to your prayer list. Pray for the Lord to powerfully work in the hearts of all who will attend. And pray for the gospel outreach taking place the weekend prior.
Invite
Do you know missionaries in Asia? Does your church support missionaries in Asia?
Will you take a moment to invite them to slconferenceasia.com?
If you are a missionary in Asia, let me encourage you to register today for this special conference.
Sponsor
We've worked to keep the conference registration very reasonable (below our cost, in fact).
If you are the sending church for one or more missionaries in Asia, why not take an offering this Christmas to cover the travel expenses to send your missionaries to this conference? I believe teaching, preaching, and fellowship will energize and refresh every missionary who attends.
Additionally, for just $35, you can sponsor the registration for a national pastor from the Philippines to be able to attend the conference. Many of these pastors are not in a position to afford even the discounted registration fee. Your sponsorship could also extend to help a delegate with meals or travel.
Pray
It is not an oversight that I'm listing prayer twice. Our team as well as missionaries and pastors across Asia have invested hundreds of hours and large amounts of resources in planning and preparation, but we know the conference will only be as effective as the Holy Spirit blesses.
So please pray with us for this historic conference. Join me, our church family, and many others who are assisting in this endeavor to pray that God will bless this meeting in a powerful way, using it to bring lasting fruit in the 10/40 window and beyond.