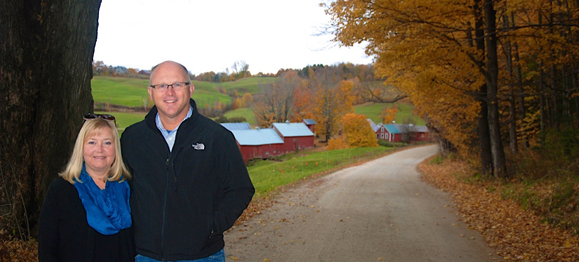 On October 17, our new book, Are We There Yet? marriage—a perfect journey for imperfect couples, releases! We are excited about this new resource and are praying it will be a help to many couples.
To help this book reach more couples, we are inviting you to participate in a pre-release contest.
From now until next Saturday (October 7), anyone who orders five or more copies can enter to win a free trip—hotel included—to the couples conference and launch event where Terrie and I will be speaking in gorgeous, autumn Maryland.
Here are the details:
The conference is October 19–21 at Emmanuel Baptist Temple in Hagerstown, Maryland.
The couple who wins will receive a gift registration for the conference, as well as travel expenses to the conference and two nights in a hotel.
All entries must be submitted by 11:59 p.m. (PDT) on Saturday, October 7, 2017. (This contest is for US residents only.)
Here's how you enter:
Order five copies of Are We There Yet? through any retailer.
Fill out this form.
That's it!
Why five books?
Because this is a book we want you to read and give away.
If you're like me, you keep books on hand to give others. We believe this is the kind of book you'll want to do the same with—as personal gifts, counseling helps, and for times of need or encouragement.
If you're a pastor, to use in marriage and premarital counseling
If you're a couple's class or small group leader, to use as gifts
If you want to encourage Christian marriages, to give to family and friends.
Ready to enter?
Order five copies.
Fill out this form.
We will contact the winner the following week to make travel arrangements for the conference.
(If you have already ordered a copy and signed up for the bonuses, that's fine. Just order as many more copies as needed to reach five, and be sure to note where you purchased when you fill out the form.)
P. S. You can also register for the couples conference and launch event directly here.