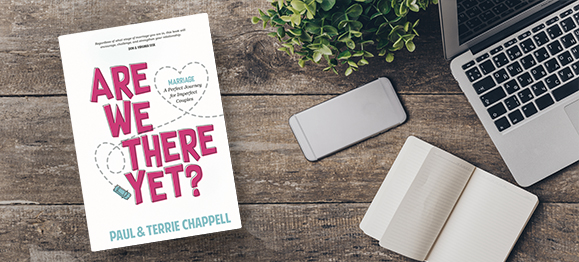 Terrie and I had been married about a year and a half when we were offered a free trip to Hawaii. I was still in Bible college, with Terrie expecting our first baby. We had no money, so a free trip to Hawaii was like a dream come true.
This was a timeshare promotional package, which meant we had to listen to a sales pitch upon arrival. But it also meant that if we would listen to additional sales promos every morning, we got "free" daily excursions. You better believe we did it, too! Ninety minutes is a small price to pay for a ride in a glass bottom boat or a free rental car for the day.
The hotel was nicer than anything we had ever stayed in. It included a gourmet breakfast, which took care of one meal each day. The peanut butter and bread we brought in our suitcase helped with another meal. The pineapple pickers were on strike, so for one dollar we could go into the field and pick three pineapples, which gave us our third meal.
You might think that all this strategizing and sales pitch listening would make our vacation less enjoyable. Actually, it did the opposite.
Although we've had the opportunity to go to Hawaii several times since, we've never had more fun than during that first vacation where we worked so hard to enjoy it. The effort we had to invest increased our anticipation and experience.
And that's the way it is for many married people. Most couples want marriage to be like a luxury vacation that costs nothing and requires nothing of them. They assume that good marriages just happen and struggling marriages are the result of incompatibility.
Actually, that's not true.
Marriage as God designed it is awesome…and it requires work. Real investments into each other. Learning how to give and receive total acceptance and unconditional love. Exercising commitment and giving grace.
Marriage as God designed it is awesome…and it requires work.
Click To Tweet
And that is why Terrie and I just wrote a new book, Are We There Yet?
As we've experienced ourselves and shared with others throughout over three decades of pastoral ministry, a great marriage—like a great travel experience—doesn't just happen. It takes a plan and a willingness to move in the direction of that plan.
We're excited about this new resource and believe it will be a help to young couples, older couples—and everyone in between.
If you're married or engaged or thinking about being married or know someone who is married…(you get where this is going), we'd love for you to get a copy or give a copy.
Are We There Yet? is available for pre-order through several retailers.
Also, if you pre-order now, you'll receive some exclusive bonuses:
Chapter 1 in PDF format—So you can begin reading before the book releases
Marriage Q&A session with Terrie and me—A video session from a recent marriage seminar
Downloadable Travel with Me Cards—52 questions to inspire your marriage journey
Printed Are We There Yet? companion guide—only for the first 1,000 pre-orders
You can read more about the book and pre-order at AreWeThereYetBook.com.
No couple has "arrived" in their marriage. We're not there yet; you're not there yet. But we are enjoying the journey. And we pray this book will help others on their journey as well.