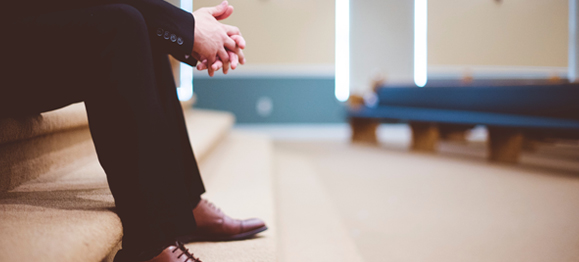 It's common to human nature—we want surface fixes.
Pastors know this from counseling. You meet with someone who has major needs in his life, but all he really wants is a quick fix to the immediate crisis—not the help to deal with the root causes.
Pastors are guilty of this too, however.
We hit a ministry obstacle and assume the problem is organizational. Indeed, some problems are organizational. (We looked at some of these in the Spiritual Leadership Conference session Grace for the Growing Church.)
But in many cases, the problem is deeper than organization. At these times, we need more than a plan of action; we need repentance.
I think two of the most common—and probably most overlooked—sins of spiritual leaders are pride and apathy.
Pride
If pride were as blatant as we assume, we'd have no trouble recognizing it.
But it's not. Pride masquerades itself in many forms and shades of self-sufficiency.
Even attributes we think of as admirable—such as longevity and success—are dangerous when they lead us to become capable in ourselves.
Longevity and success can be dangerous when they lead us to become capable in ourselves.
Click To Tweet
Remember that God is not attracted to our strengths but to our weaknesses. So watch out for ways that you slip into relying on your strength.
And he said unto me, My grace is sufficient for thee: for my strength is made perfect in weakness. Most gladly therefore will I rather glory in my infirmities, that the power of Christ may rest upon me. Therefore I take pleasure in infirmities, in reproaches, in necessities, in persecutions, in distresses for Christ's sake: for when I am weak, then am I strong.—2 Corinthians 12:9–10

But he giveth more grace. Wherefore he saith, God resisteth the proud, but giveth grace unto the humble. Submit yourselves therefore to God. Resist the devil, and he will flee from you.—James 4:6–7
John Adams said, "The longer I live, the more patiently I think; and the more anxiously I enquire, the less I seem to know. Walk humbly. That is enough."
Jesus, the ultimate servant leader, walked and served with complete humility. His example is a rebuke to our pride.
Let this mind be in you, which was also in Christ Jesus: Who, being in the form of God, thought it not robbery to be equal with God: But made himself of no reputation, and took upon him the form of a servant, and was made in the likeness of men:—Philippians 2:5–7
Apathy
We often begin ministry with a stirred up heart, eager to make a difference for the cause of Christ.
As difficulties arise along the way, however, there is a temptation to become downtrodden in spirit and—perhaps even while still plugging forward—to go through motions, but without a passionate heart for God or for His work.
Like pride, this also is displeasing to the Lord.
I know thy works, that thou art neither cold nor hot: I would thou wert cold or hot. So then because thou art lukewarm, and neither cold nor hot, I will spue thee out of my mouth.—Revelation 3:15–16
We have a tendency to think that the cure for apathy is a day off or a vacation. While either of these may give you the time needed to seek the real cure, they do not provide a cure in themselves.
The answer to both pride and apathy lies in repentance and a renewed seeking after God.
Humble yourselves therefore under the mighty hand of God, that he may exalt you in due time:—1 Peter 5:6

O God, thou art my God; early will I seek thee: my soul thirsteth for thee, my flesh longeth for thee in a dry and thirsty land, where no water is;—Psalm 63:1
Life is always lived from the inside out. Thus, to be an effective spiritual leader, you cannot fix every problem from the outside in. Problems of the heart must be dealt with in the heart.
Life is always lived from the inside out. Problems of the heart must be dealt with in the heart.
Click To Tweet