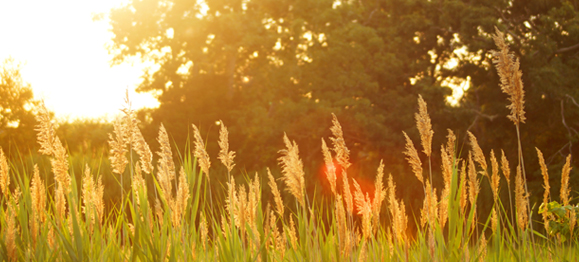 The typical American attitude about summer is that it is a great time to kick back and relax. But could there be more to it?
As a parent, when our children were young, Terrie and I saw summer as a time to invest in their lives in ways that were not as possible during the school year. As a pastor, I have always encouraged families in our church to structure their summer plans in such a way that it would be spiritually, relationally, and even intellectually helpful for their children.
Recently, I shared five suggestions with families in our church regarding summer that I hope will be a help to you. (Although I'm writing primarily to parents, you can apply these in any stage of life.)
1. Establish a daily schedule.
Your summertime schedule may be more relaxed than during the school year, but having some structure will provide stability—especially for children.
I believe that even in the summertime, children need structure. Some of the scheduled time will, of course, be play time. But it also helps children to have a time to get up, eat meals, do household chores, do projects with you, read, serve others, etc.
2. Set reading goals.
Summertime is one of my best times of the year for reading. For children and teenagers, it's a great time to encourage reading along areas of personal interest (which is also a great way to encourage a love for reading).
Encourage your children and teens to read the biography of a great Christian leader or historical figure. (Just reading about people who have made a difference can encourage us to do something greater with our lives for the Lord.) You might assign your teenager a book about financial management, or prayer, or a how-to book in an area he is interested in.
We gave our children incentives for summertime reading. When they were younger, it may have been a trip to the park after so many chapters or books. When they were teens, I sometimes gave them $5 or $10 for reading and writing a brief report on books I had asked them to read.
For most kids, the alternative to reading during the summer is large amounts of screen time. Besides the fact that sitting in front of a screen for hours at a time is unhealthy, so much that is on television is subversive to everything you want your children to learn. So in whatever subject your child might be interested, find some good quality reads that will challenge them spiritually and intellectually.
3. Make family memories.
This is one of the things I love about summer. Ever since our children were young, we've tried to make summer a time to build family memories. Sometimes it was as simple as a backyard barbeque or playing catch. Sometimes it was a day trip going fishing. Sometimes it was a few days of vacation time.
Whatever you are able to do, just find ways to have some fun as a family. Take pictures. Create special memories. Take advantage of the longer days of summer to enjoy time together.
4. Make spiritual growth a priority.
In the Christian life, there are certain seasons when, if we are going to grow, we have to intentionally make it a priority. Summertime tends to be one of those seasons. How can you do that as a family?
Read the Bible together at home. Take a few moments every day—perhaps at breakfast, perhaps before bed—to read the Bible and pray with your children.
Determine you will be in church for every scheduled service. Something about the relaxed atmosphere of the summer can make it easier to feel like skipping church if you haven't already decided it is a priority. Make a decision early in the summer to remain faithful to church services and to serving in your church.
Send your kids to the church summer camp. I made some of the most significant decisions of my teen years (including responding to God's call to preach) at church summer camp. This can be an incredible spiritual help to your children.
5. Serve others.
We have a tendency to make opportunities for down time about ourselves. But what if you used this summer to serve others? (Actually, some of the best ways to make family memories are to serve together!)
What if you make a meal together and deliver to another family in your church who is going through a difficult time? What if you visit a widow? What if you do lawn care for a neighbor or someone who just had surgery? Help your children see the importance of serving others by finding someone to be a blessing to and serving together.
Summertime can be one of the best seasons in the year as a parent to invest in your children. The challenge is in your mindset. If you see the summer as only a time to relax, you'll miss the moments you have to make it a time of growth—for yourself, your children, and your family.