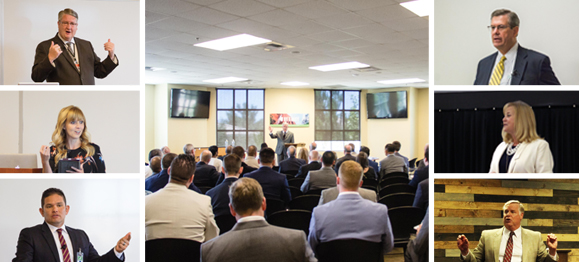 Each year at Spiritual Leadership Conference, there are dozens of split sessions covering a wide range of practical topics for local church ministry and personal growth.
Of course, with this many sessions, delegates miss some great material—while they are attending another session with great material.
The good news is that all seventy-three of these sessions are recorded and are now available on the slconference.com website—free.
We pray they are a blessing to you!
I'd suggest several ways you might find them useful:
For review—Remember that session you discovered was the reason you attended the conference? Perhaps it refreshed your focus or provided the practical action steps you needed in a specific area of ministry. Download the audio, and listen to it again—and possibly again.
To hear sessions you missed—Most likely, there were multiple sessions you wanted to attend taking place at the same time. These downloads are your opportunity to hear the sessions you couldn't attend.
As a personal mini-conference—If you were unable to attend Spiritual Leadership Conference, these downloads are for you. Take an hour an afternoon for a week, and listen to sessions that will encourage and equip you for ministry.
As staff or team training—If you are a pastor or lead a local church ministry team, consider asking your staff or volunteer team to listen to a specific session that would help them understand your philosophy of ministry and/or provide practical teaching that would help them grow in their ministry roles.
With outlines and notes—If you are dedicating time specifically to listen to the session—or if you are asking your staff to do the same—the outlines are a helpful companion resource.
While multi-tasking—Download sessions ahead and listen on a commute, while exercising, or while working a project that leaves your mind free.
To share—Who do you know who would enjoy hearing these sessions? Or a particular session? Share the link with others via Twitter or Facebook…or a direct text.
Looking for practical ministry help? All sessions from #slc17 are available for free download https://slconference.com/sessions/2017
Click To Tweet
In addition to the workshop session downloads, all of the preaching and general session videos are also available. (I'll be writing more about the general sessions in some upcoming posts.)
I pray these downloads are a help to you and to those you serve.